If 2014 was overwhelmingly the year of kale (and 2013 may have been, too, if we remember correctly), then what do the food gurus see as the prevailing culinary trends for this year? Anoush 
catering service in Glendale CA
and home cooks know that well-prepared dishes with quality ingredients are always in style, but sometimes you just want to try something new.
1. Hummus for Everyone!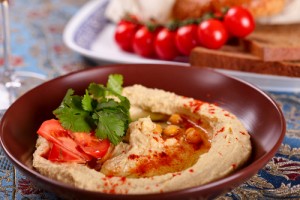 Eating as they do in the Mediterranean Rim has been gaining in popularity for more than its recognized health reasons, but this year is going to see an explosion in products that celebrate the specialties of the region. It's predicted that hummus will be replacing guacamole as the add-on of choice, and in a recent twist, it's now available in flavor profiles that are international, with varieties like Thai coconut curry, olive tapenade, basil pesto, and green chili lime. Hummus is usually made with chickpeas, of course, but new products are stretching the limits with Sriracha carrot hummus made with white beans, wasabi hummus made with edamame, and chipotle hummus made with red lentils. While other legumes are getting into the hummus act, chickpeas are starring in new products of their own. For snacking, there are roasted chickpeas in flavors like cinnamon maple, tomato basil, Korean barbeque, Bombay spice, and even chocolate. Rather have chickpea chips? You can find them in falafel, jalapeño cheddar, barbeque bacon, and sweet chili flavors. All this chickpea madness is going to peak next year in what the United Nations has declared The International Year of Pulses (another name for legumes), celebrating the chickpeas, beans, peas, lentils, and other members of this group of a dozen crops with the potential for affordably and sustainably feeding the world with high-quality protein. Some of these are already showing up in a range of new products like black bean spaghetti and a substitute for peanut butter made with golden peas. If you're an adventuresome sort, you'll soon be finding a wide variety of new items with which to fill your shopping cart at your local Los Angeles store.
2. More Mediterranean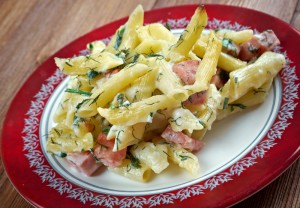 Look for Italian sformato to start showing up on menus. It's a custardy creation that's similar to a soufflé but not as airy. It can be made with vegetables for a side dish or light entrée, made with pasta, potatoes, or rice to serve as a starch, or made with fruit or other sweet ingredients for a dessert. Egyptian dukkah (or duqqa) is a savory blend of herbs, toasted nuts, and spices that's having its moment in America after its introduction on TV cooking shows. It adds a crunchy, spicy kick to dips, dressings, and vegetables, and can also be used as a rub or crust on roasted lamb, chicken, fish and even tofu. Spanish paella isn't new to us, but it is enjoying a resurgence. White rice and saffron are the mainstays of paella, and traditional recipes include shellfish, chicken, chorizo, and peas. It's gorgeous to look at and perfect for serving family-style. The Mediterranean influence is also seen in the growing popularity of the many delicious and healthy appetizers and side dishes that have long been part of that cuisine. Baba ganoush, muhammara, tzatziki, tabbouleh, feta and halloumi cheeses, and hummus of course, make a beautiful display for cocktails or on a buffet.
3. Kale's Still Here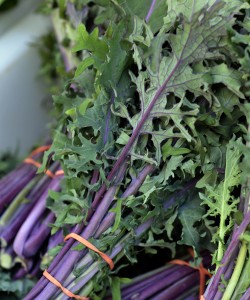 Kale isn't going away any time soon. You're still going to be finding it in salads, in soups, and in all those bags of chips. But now there are also kale sprouts, which are variously sold as lollipop kale, flower sprouts, and Brusselkale. They're a hybrid of Russian red kale and Brussels sprouts, with slender purple stalks, crispy green leaves, and a flavor that's sweet, peppery, and more subtle than Brussels sprouts alone. When they start showing up at your local store, buy some to try steamed, roasted, sautéed, or even to eat raw.
4. More Hybrid Veggies
If you commonly browse one of the many farmers markets in the Los Angeles area, you've already seen broccoflower, a cross between — what else? — broccoli and cauliflower. It looks like a limey-green cauliflower but its flavor is slightly sweeter. And it packs a double punch of that cruciferous vegetable antioxidant magic. Broccolini is another hybrid you may have noticed. A result of cross-breeding broccoli and kai-lan (Chinese kale), it looks sort of like broccoli, but with longer, thinner stalks and smaller florets. It's sometimes called baby broccoli, but it doesn't grow up. It cooks faster than broccoli does, and its stalks are tastier. It's been showing up in some grocery stores, and will be more readily available as the year progresses. Rainbow carrots are bringing fun to the grocery aisles in red, yellow, and purple varieties to join their orange siblings. They've actually been around for a thousand years, but the US Department of Agriculture is responsible for cultivating the current varieties, adding natural compounds to boost their beta carotene and guard against heart disease, help the eyes, and act as antioxidants. Kids of every age will love these colorful carrots! For more information about catering or
banquet halls in Glendale CA
, be sure to contact Anoush for pricing and free tours.