by Vrej Sarkissian, CEO of Anoush Catering
Variety is the spice of life. And life is full of a variety of spice, especially in the Mediterranean region. With 22 countries touching the Mediterranean Sea, Mediterranean cuisine takes many different forms across the 2,000 miles between the straights of Gibraltar and the Syrian coast. We're embarking on a herb and spice tour to find out which spices make life (and food!) nice around the Mediterranean.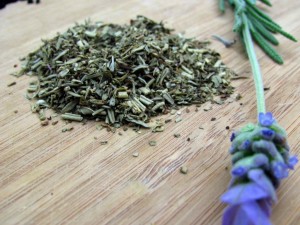 Herbes de Provence
For our first stop, we're dropping anchor in Provence which hugs France's Mediterranean coast. It's an idyllic area known for its vast lavender fields, and exported mix of dried herbs. Family variations are common for the Herbes de Provence blend of herbs, but will include oregano, thyme, savory, marjoram, rosemary, and occasionally lavender. The medley of herbs seasons another French Mediterranean favorite, ratatouille, and can be used to add bright herbal flavor to roasted vegetables, poultry, fish and meat.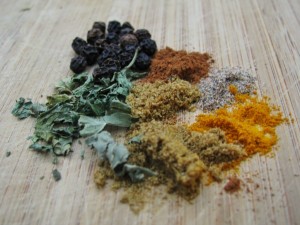 Turkish Baharat
Travelling across the Mediterranean Sea, we come to Turkey for a taste of baharat. "Baharat" simply means "spice" in Arabic, and the word is used to refer to a variety of spice mixtures across the Middle East. What distinguishes Turkish baharats from the rest is the addition of dried mint or peppermint. Other spices like cinnamon, nutmeg, black pepper, coriander, cumin, cardamom and paprika round out this mix.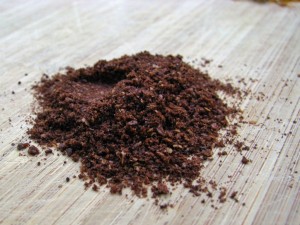 Sumac
While the sumac plant grows wild across Europe, the spice from the dried and crushed berries is still relatively unknown to many. Don't be fooled or turned off by the dark maroon color; sumac has a bright, lemon flavor that seriously stimulates the appetite. Look for it on the table at Mediterranean restaurants and give a couple shakes onto your meat, poultry and rice dishes.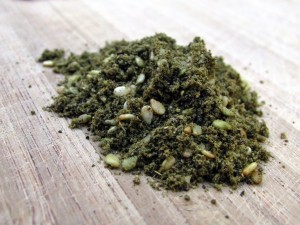 Za'atar
Za'atar is a blend of herbs used throughout the Middle East, including Syria, Lebanon, Israel and Egypt along the Mediterranean coast. A mix of sesame seed, sumac, thyme, oregano, and marjoram, za'atar has an intoxicating citrus yet green and earthy fragrance. Za'atar shines in yogurts, dips, sprinkled onto oil-brushed breads and even eggs.
After over a thousand miles of travel, we'll be resting for a bit, and enjoying all the delicious spices and herbs we've discovered so far. Next week we'll continue our tour around the Mediterranean all the way to the shores of Morocco.