by Vrej Sarkissian, CEO of Anoush Catering
Sure, nobody walks in LA, but as CicLAvia proved this past Sunday, they do ride bikes. The 7th installment of Los Angeles' bike-friendly CicLAvia created a car-free stretch of Wilshire Boulevard from Downtown to the Urban Light sculpture outside the Los Angeles County Museum of Art. Over 100,000 people biked, skated, scootered, and yes walked, the 6.3 miles of one of LA's iconic streets.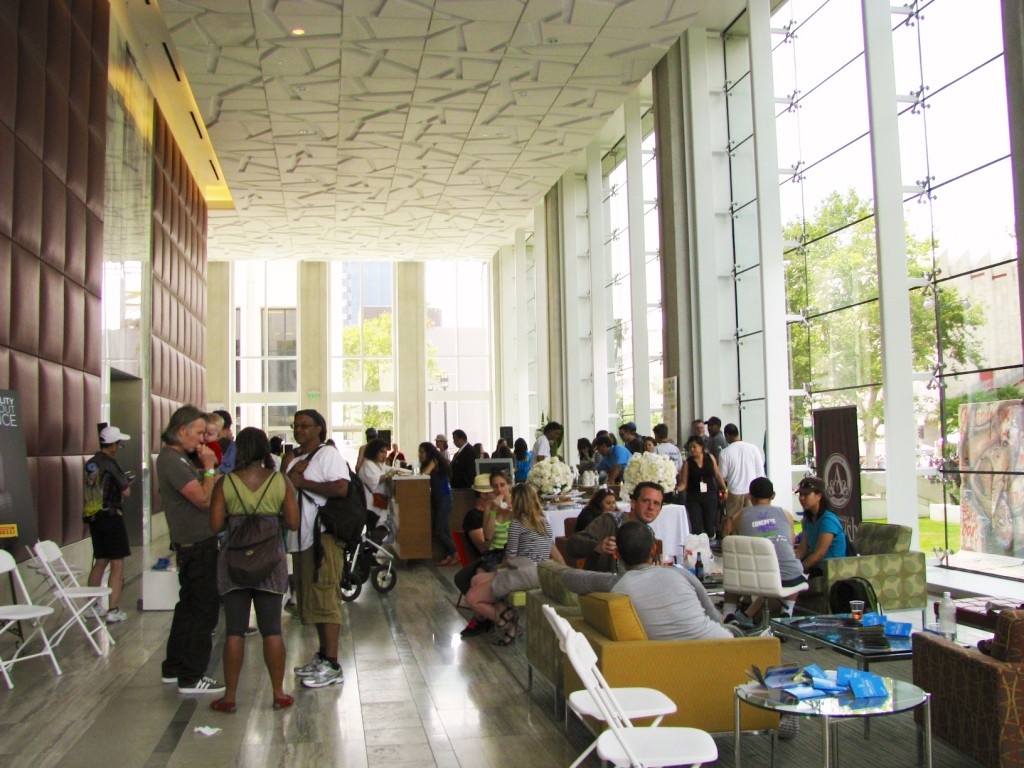 Just across the street from LACMA, in the airy lobby of the Variety building, Anoush Catering was on hand serving our finest hors d'oeuvres to CicLAvia's event organizers, special donors and guests. As part of our commitment to contributing to our community, we were thrilled to participate in this event.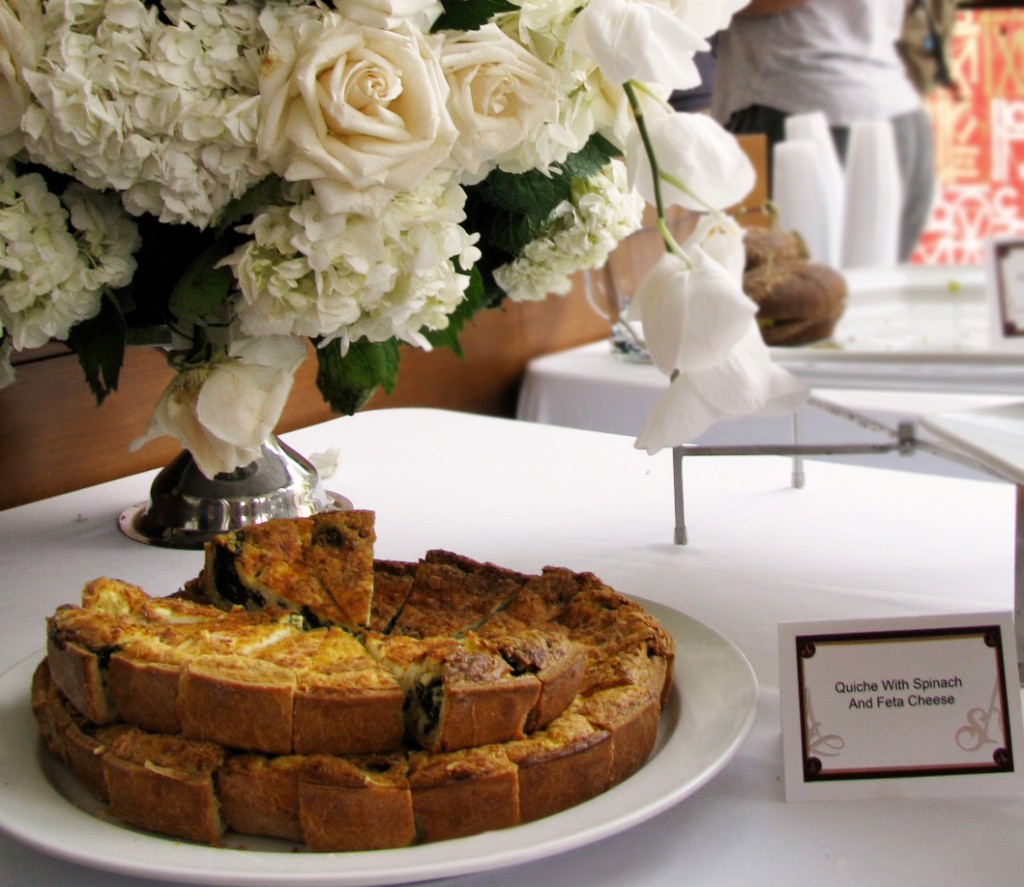 Our culinary director Jean Paul Peluffo created an expansive menu for the day, with specialties ranging from feta and spinach quiche to lobster tail bloody mary shooters (with vodka!). When I asked him how he decided on the menu, he grinned and said, "I woke up in the morning, and 'Bam!' I had it."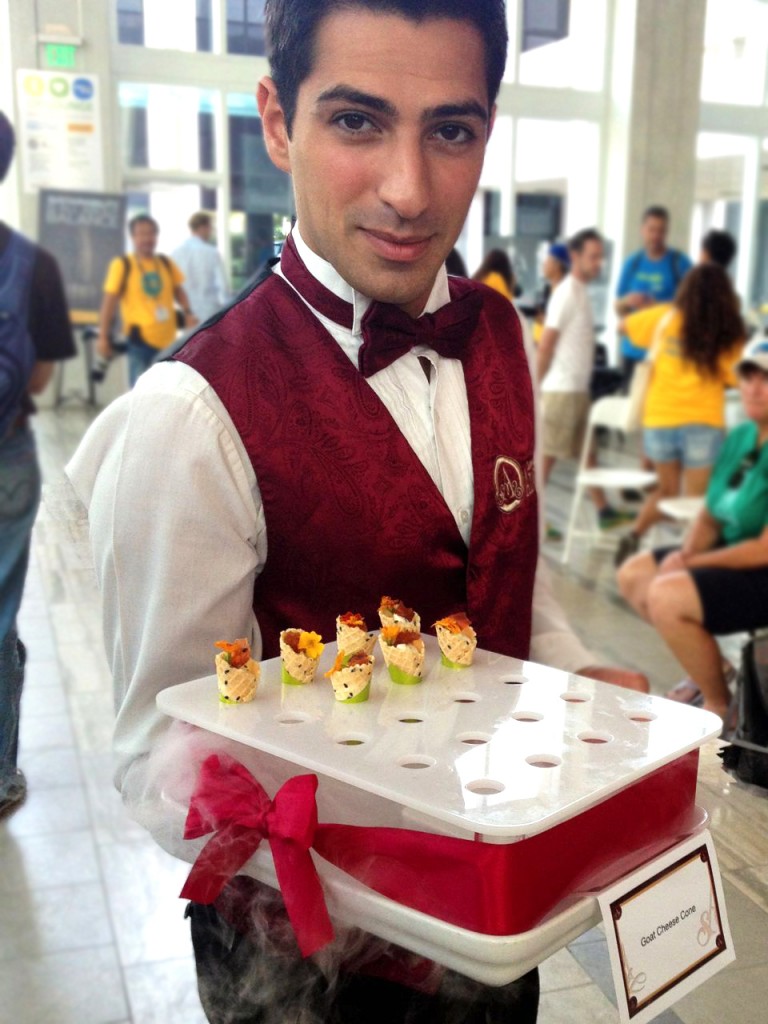 These goat cheese cones with fried tomato skins and edible flower garnish were a big hit...look how empty that tray is!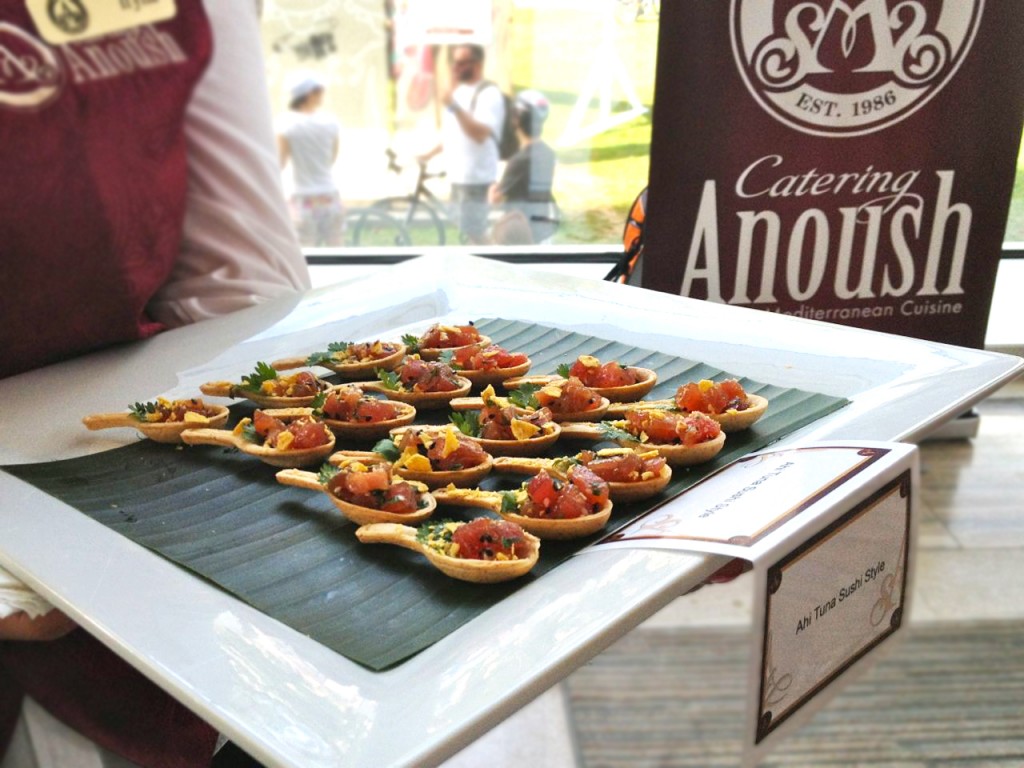 Sushi style ahi tuna in crunchy edible spoons.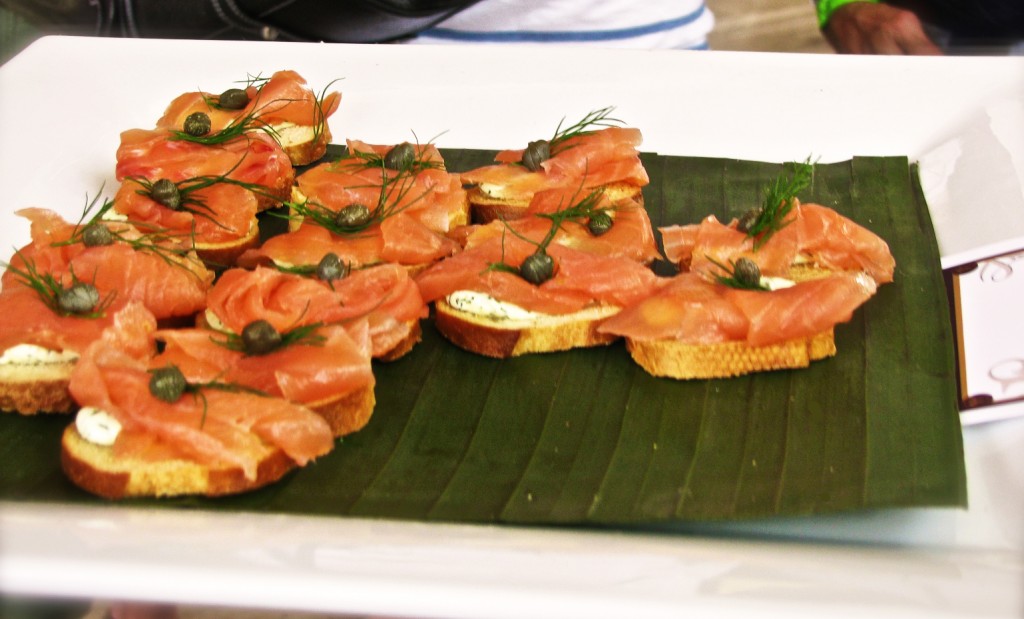 Smoked salmon crostini.
 I couldn't believe how fast the servers were returning to our kitchen area with empty trays. We'll be sure to bring more food and larger trays to the next CicLAvia event scheduled for October 6. Happy biking, LA!