The wedding experts behind Brides.com simply adore the big day tips provided by Anoush Banquet Halls and Catering and regularly feature our best advice in its articles and blogs. We pride ourselves on being one of the
best wedding venues in Los Angeles
, and are absolutely thrilled Brides.com turns to us for tips and tricks. Brides.com is one of the biggest print and online wedding magazines in existence, and it is our hope to continue forging a relationship with this amazing bridal resource.
Enjoy reviewing some of our best Brides.com tips:
A Unique Love Story
Regardless of a wedding's setting, theme, and bridal style, all nuptials have one glorious thing in common: a unique love story and subsequent voice. Brides.com talked to Ani Keshishian, our creative director, about the signature statement every wedding should feature, and how bridal magazines prefer showcasing ceremonies and receptions with a clear theme or tone.
"Magazines want to make sure that they can tell your story, so it's important to have a clear voice and a theme that stands out," Ani told her fellow wedding experts at Brides.com.
Blending "High And Low"
Crafting a gorgeous wedding ceremony and reception space doesn't have to cost every last penny in your savings account. Mixing high-cost items with more budget-friendly options easily results in a beautiful wedding that everyone in attendance is sure to rave about. Keshishian commented on this idea in a Brides.com piece about how much to spend on flowers, a common question for many bridal parties.
"One of the best ideas I have ever seen was the bride who had white roses and bushels of baby's breath," Ani told the premier wedding magazine, which went on to note that the alternating of roses and baby's breath on tables looking stunning both in photos and in person. The result was something creative and elegant, and as our creative director pointed out, it was impossible to tell the difference among the flowers in the pictures.
[caption id="attachment_4275" align="aligncenter" width="807"]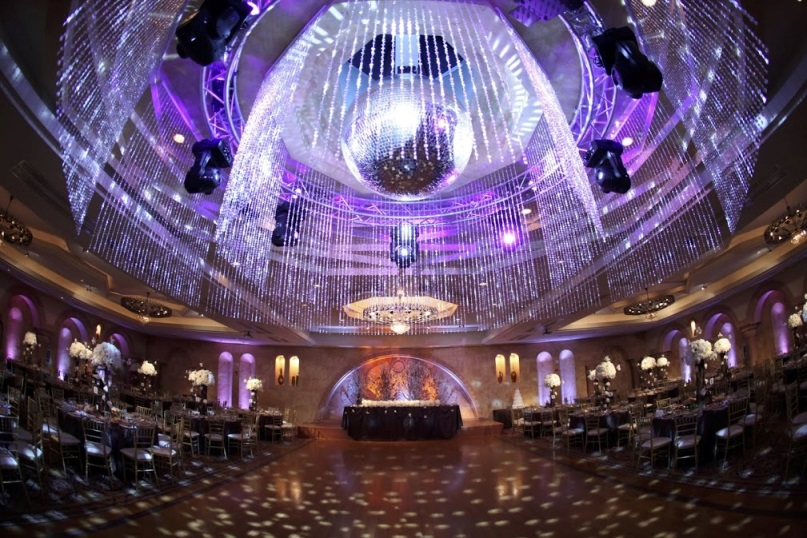 Top Banquet Hall in Glendale CA[/caption]
Creating Happy Guests
Yet another Brides.com post that featured Ani's wise words was one discussing what guests go crazy over at weddings. Such features include the anniversary dance, cigar lounges, dessert trucks and late-night food, photo and video booths, on-site childcare, and even sushi. Anoush's creative director remarked that sushi rarely makes the appetizer list at weddings, whether during cocktail hour or as a pre-entree specialty. Creating a separate sushi station at a wedding is therefore something many guests find thrilling, as Keshishian noted it adds "fun and energy into the wedding," as well as the menu.
We love Brides.com, and hope to continually provide them with our best tips regarding
wedding catering
, venue selection, theme, and everything else surrounding the Big Day. Brides.com is easily one of the best wedding resources on the web, and we're honored that those behind the site utilize our expertise and experience.
Contact us today to learn more about why we're considered one of the
best banquet halls in Glendale, CA
.