Anoush proudly provided special event catering services on February 14th for Students Run LA, a non-profit organization dedicated to offering free after-school mentoring and fitness programs for at-risk middle and high school students. The organization serves the Greater Los Angeles area and prepares kids to participate in the annual Los Angeles Marathon. We were thrilled to collaborate with Students Run LA in creating a stunning banquet for 3,500 students and volunteers. The banquet was in celebration of the students/volunteers' participation in the marathon.
[caption id="attachment_5391" align="alignleft" width="424"]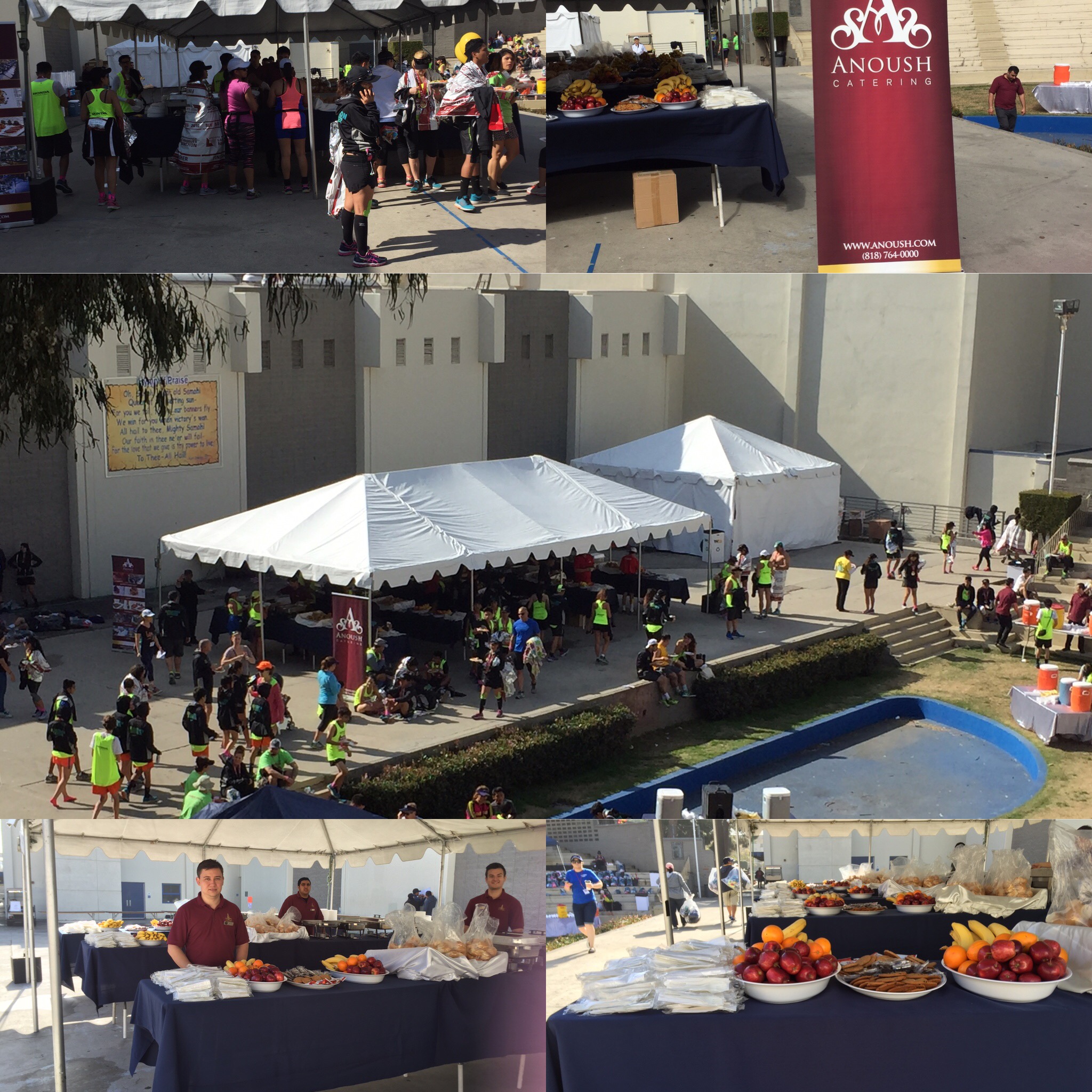 Select Anoush for your Next Catering Event in Los Angeles[/caption]
Our Signature Cuisine
We brought our signature cuisine from the best banquet halls in Glendale and Los Angeles, CA, to create highly customized meals ideal for post-marathon consumption. We tailored our dishes to accommodate the participants' post-run needs exactly, as eating the right foods is essential to full marathon recovery. The lunch menu subsequently featured nutrient-dense carbohydrate dishes such as Penne with Basil Pesto, as well as scrumptious, homemade fruit and cookie bars. Lunch was served immediately after the race at Santa Monica High School.
Life-Long Healthy Habits
Anoush is delighted to work with an organization that helps children and teens develop healthy habits for life, including learning to set and follow through on goals and otherwise gain the confidence they need to succeed. Running may be the foundation of the organization, but the mental and emotional benefits children enjoy during and after participation in Students Run LA events are designed to last. 
[caption id="attachment_5392" align="alignright" width="439"]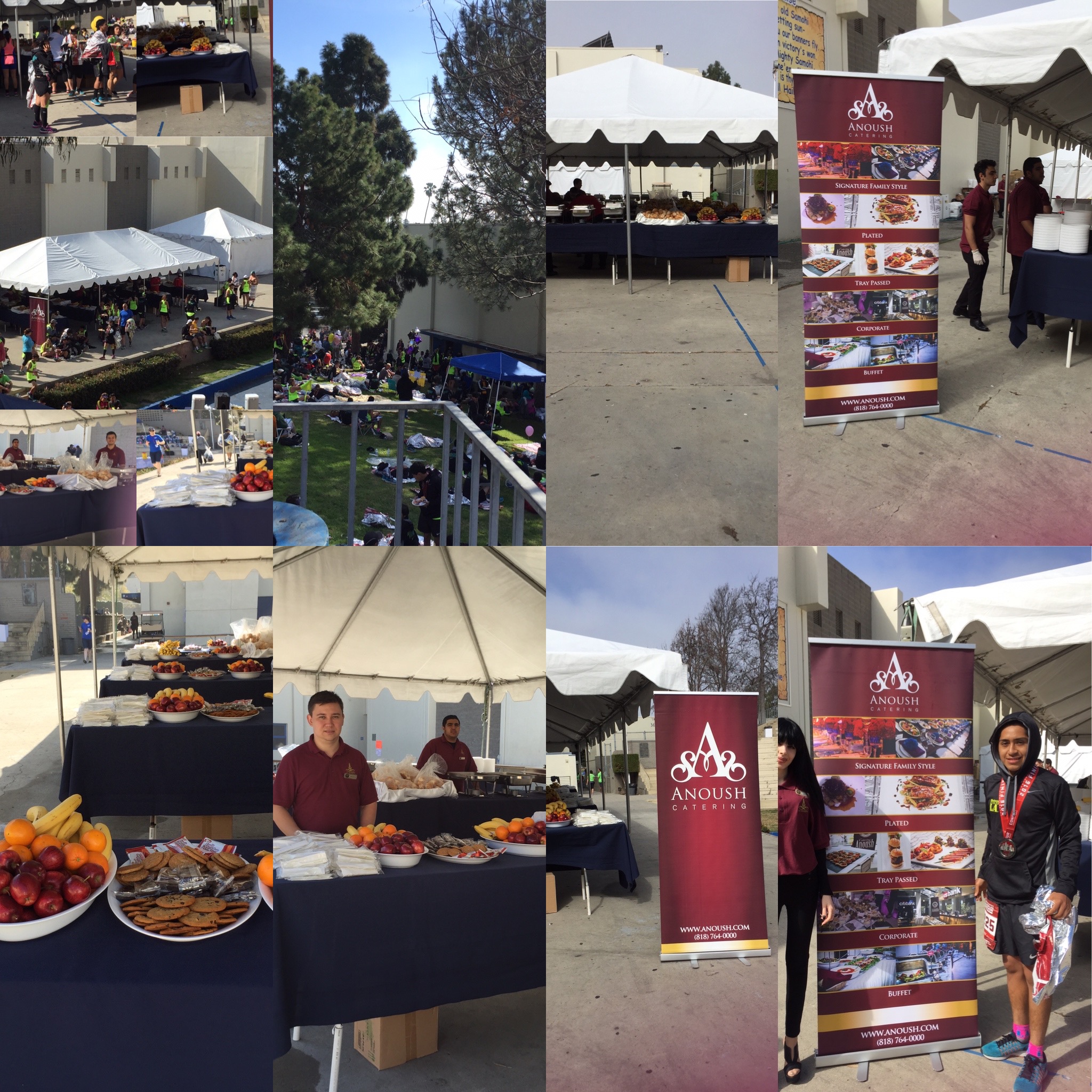 Anoush Catered for Over 3500 People During the LA Marathon[/caption]
The organization works with more than 3,200 middle and high school students every season, 87 percent of which are Latino. The other 13 percent is made up of white, African American, and Asian students. Children are predominantly from low-income families, with 51 percent of participants being boys and 49 percent girls. This amazing organization has worked with 57,000 students since its formation in 1989. Some 500 leaders and volunteers work with these at-risk kids.
Fantastic Results
More than 95 percent of students participating in the marathon finish the race every year. The organization saw 99 percent of its participants graduating high school in 2015, and of those graduating seniors, 95 percent planned to attend college. Students Run LA evaluations also found participants enjoy attending school and learning, make "better" post-high school plans, understand how to deal with problems and know they'll succeed when setting goals, and have mentors who truly believe in them. Students Run LA was rated a four-star charity by Charity Navigator.
[caption id="attachment_5388" align="alignleft" width="348"]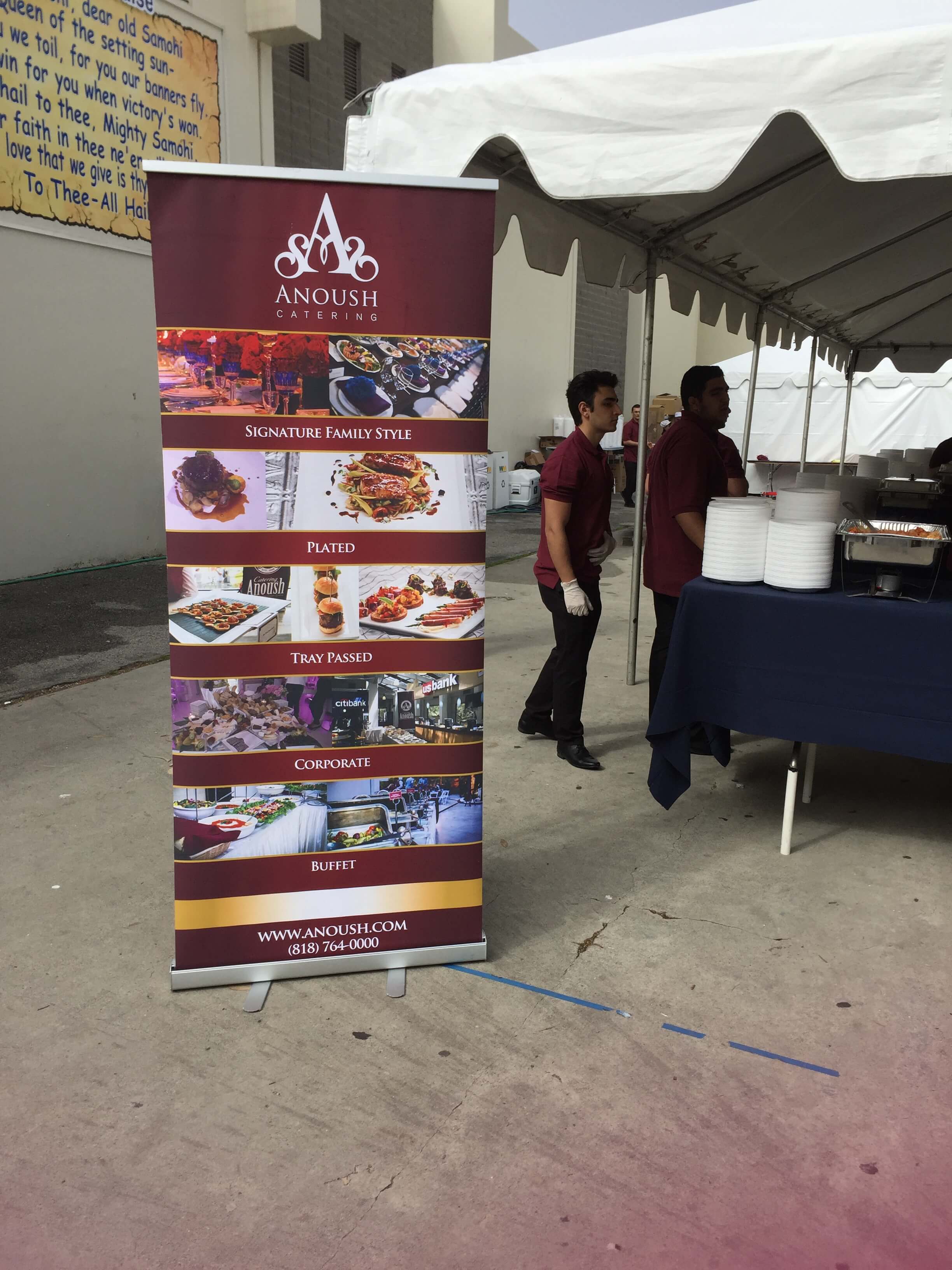 Let Anoush Cater your next event or wedding in Los Angeles & Glendale CA[/caption]
We're Celebrating 30 Years
As we approached our 30th anniversary, we were thrilled to cater an event for such a wonderful organization. We pride ourselves on being one of the best catering companies in Los Angeles and continue to combine traditional with modern flavors to create dishes beloved by all age groups. Our catering services cover everything related to special events. 
We hope to work with Students Run LA in the future, as well as other charities doing amazing work in the Greater Los Angeles area. Congratulations to all who completed this year's Los Angeles Marathon!
For more on special event catering, please contact us today.