Each year, more than 2 million people end up getting married in the United States with Los Angeles ranking as the #2 county with the highest quantity of weddings per year. Depending on where you live, the average cost of a wedding can vary significantly. In the entire United States, the average price of a wedding is currently $29,858.
When it comes to creating a budget, the amount you spend depends a lot on where you live in the United States and what features you want at your wedding. If you live in a state like Idaho, the typical wedding will have $15,286 in expenses.
That expense in contrast to the cost of a California wedding where the central region of California adds up to about $24,960 on average. In Los Angeles, the typical price works out to be more expensive at $36,890, with an average cost of $264 per guest.
So, why is the average cost of a wedding in Los Angeles higher?
The Breakdown of a Typical Wedding Budget
Los Angeles is home to world-class cuisine, top celebrities, and amazing attractions. Because of its beautiful beaches and trendy venues, Los Angeles is a top destination for brides and grooms.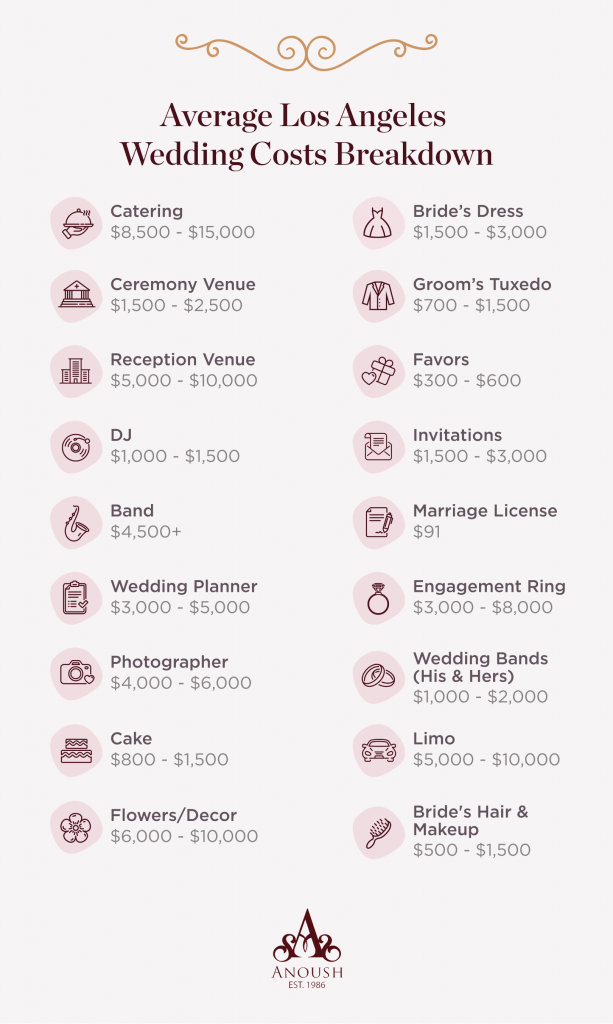 Wedding Vendor Costs
When it comes to booking vendors, this added popularity means you will find a higher price than you can generally find in the rest of the country. Summer is also the most popular season to get married so prices may increase during that time no matter what county you're in.
To calculate the cost of your wedding vendors you must first select your:
Caterer
Photographer
DJ/Band
Venue
If you decide to have a backyard wedding and homemade dresses, then you can end up paying less than other people do for their vendors. Depending on your budget, you may have up to 13 different vendors for your music, catering, cake, dresses, photography and other options.
Cost of Your Wedding Caterer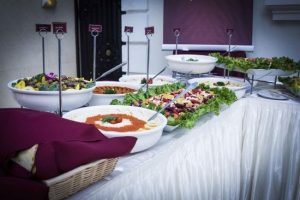 Catering is a major expense at most weddings. This is particularly true if you decide to provide an open bar. On average, you can expect to pay about $40 per person. If you have a buffet, you can lower this price to just about $27 per person. Adding alcohol to your catering options can increase your costs by approximately another $15 per person. Overall, most couples in Los Angeles end up spending between $800-$4,500 for catering, with the average cost being $2,000.
Finding Costs for Los Angeles Wedding Venues
You can expect your ceremony venue to have a rental fee up to $1,500-$2,500. Traditional options like a church are not that expensive, but you can save even more money by choosing a location like a beach or your backyard. You also need to find a reception venue for after the wedding. This price starts at $2,000, but you may end up paying more for a more lavish venue or equipment rentals such as tables, chairs and other items for your guests. The best way to find out your LA wedding venue cost is to contact a Los Angeles wedding hall near you to learn more about the cost for the dates you are looking for.
Musical Costs - DJ/Band
Music is another area where you can lower the overall price through simple changes. While a band can charge up to $4,500 for live music, a DJ typically charges between $780 to $1,495 for the entire night.
Wedding Planners
A wedding planner is extremely helpful when it comes to booking bands and vendors. For many people, the price of a wedding planner is worth the extra money.
Average Wedding Planner Prices in Los Angeles
Depending on what you want, you can pay anywhere between $1,500 and $10,000. If you just want a day-of-wedding planner, you will pay as little as $1,500. For a full-service planner, you can expect to pay between $5,000 and $10,000.
Photographer - How Much is an LA Wedding Photographer?
If you pay someone to take photos at your event, you can expect to pay between $1,150 and $3,000, with the average couple spending about $2,000. A videographer will charge an additional price. If you happen to have a friend who is an amateur photographer, it could save you a lot of money.
Bakery - The Cost of a Los Angeles Wedding Cake
Many bakers charge per slice for wedding cakes. Depending on factors like how many people you are feeding, delivery charges, cake-cutting fees and the kind of cake. On average, you can expect to pay about $400-600 for your customized wedding cake.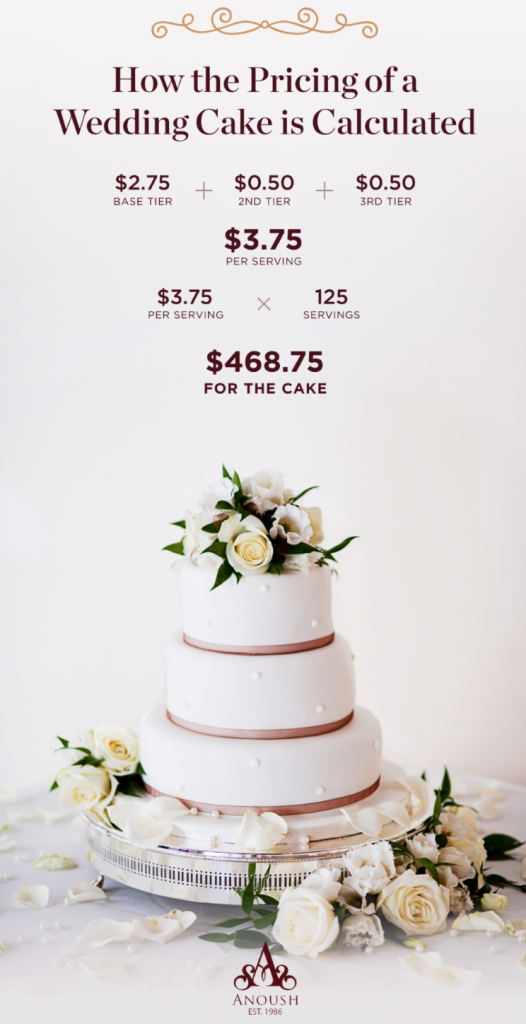 And while you're considering how many guests to invite, wedding cakes are most commonly calculated by slice and creative work, not by cake!
Factors that impact the cost of your wedding cake:
Square and round shapes are more cost-effective
Vanilla and chocolate cakes are often less expensive than other flavors
The more embellishments, the greater the cost. Keep it simple and add flowers to drive down costs
Budget-friendly weddings use a display cake and provide a separate cake for guests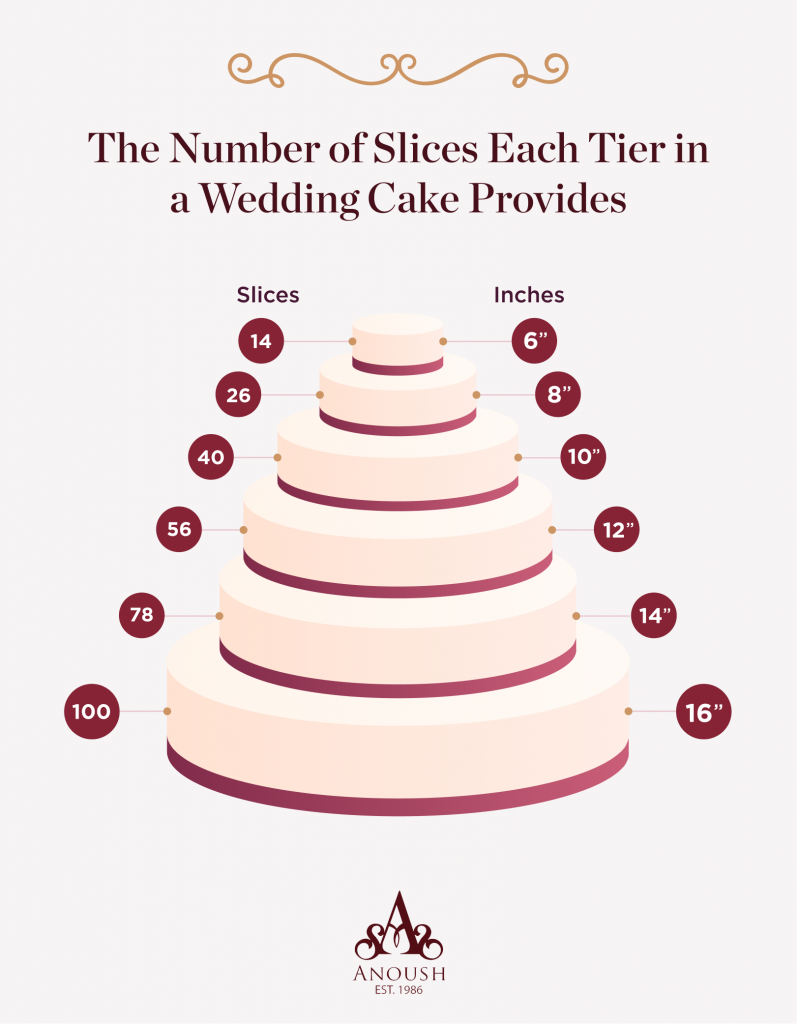 You can further reduce this amount by just paying for everyone to have half of a slice because most people only eat half a slice anyway. Some couples also pay for only a small wedding cake and get sheet cakes to feed all of the guests as a way of saving money.
Additional Wedding Expenses
Wedding Decorations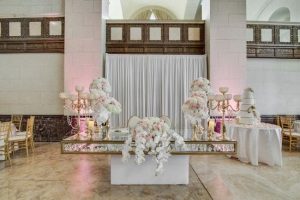 The wedding business is a $30 billion industry, and wedding decorations are a part of that price. One of the biggest factors in the cost of wedding decor is the florist. In Los Angeles, couples can expect to pay anywhere between $600-$2,450 on their wedding flowers.
Dress & Tuxedo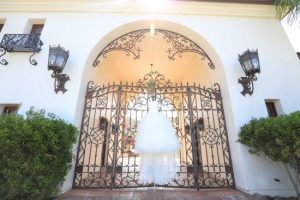 The typical bride spends $1,050 on her dress. In general, this price can range between $400 to $1,700. The price can also increase if you need to make any alterations. At Cruz's Bridal & Tux shop in Santa Clarita, the average wedding dress goes for about $1,600. And, while you can buy a suit or tuxedo for an average cost of about $350, most grooms rent their suits instead.
Favors
Wedding favors generally add up to around $200 to $300. If you are good at making crafts and buying things on sale, you could potentially lower this expense.
Invitations
If you're looking at having a professional stationery company design your wedding invitations, you can potentially spend thousands of dollars. At Swell Press Paper Co. in Redondo Beach, California, clients typically invest between $2,250 and $3,700 on semi-custom wedding invitation suites. Printing your own cards or using a computer to create them can save you money.
Marriage License
In Los Angeles County, a marriage license costs $91. You have 90 days to get married after the license is issued. If you want a civil ceremony as well, the county will charge another $35.
Engagement Ring & Wedding Bands
You can purchase an engagement ring or wedding band for $25 at Target or spend $1 million on a customized ring. While the average cost of an engagement ring in Los Angeles is about $10,274, this is one part of the budget where you can really pick the price you want.
Calculating Your Los Angeles Wedding Cost
Keeping track of your wedding budget may seem difficult, but fortunately, there are tools available to help you do the work. You can turn to a wedding expense calculator for a quick idea of what your cost is currently at, or even sign up for a free wedding spend tracker to help manage all of your wedding expenses along the planning process.
Maximizing Your Wedding Budget in Los Angeles
While the average wedding costs $36,890 in Los Angeles, there are a variety of ways you can lower this price. You can ask friends to take photographs, cook menu items and design wedding favors. By saving money on some items, you can splurge on the things that matter most to you. With a bit of planning, you will get to walk down the aisle at your dream wedding.