Rich, delicious desserts have become synonymous with the holidays, just like cheerful music and stressed-out gift shopping. There's nothing better than sinking your teeth into a warm, homemade confection to relieve your holiday anxiety. And doesn't everyone have an aunt who just makes the BEST delectable treats?
In honor of these edible, tasty traditions, we've compiled a list of our Top 5 favorite international desserts. So grab a fork, a napkin and plate - you're definitely going to want leftovers!
ITALIAN - Tiramisu
Did you know that "tiramisu" means "pick me up" or "lift me up?" It makes sense, considering this delicious dessert is made with coffee-soaked ladyfingers, marscapone cheese, sugar, eggs, and cocoa. The Italian delight pairs perfectly with an after-dinner cordial or coffee beverage.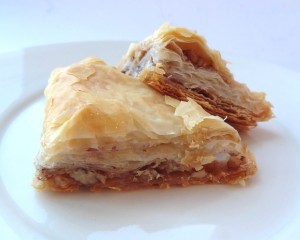 (photo credit: dishnitup.blogspot.com)
GREEK - Baklava
This rich, sweet pastry is layered with filo, cinnamon-spiced nut filling, and bathed in sweet syrup. The decadent, flaky crunch makes it a holiday classic and it's easy to make!
FRANCE – Crème Brulee
The best things come to those who wait – the longer prep time for this "burnt crème" is well worth it. The baked custard gets a last-minute broil to create the smooth, crackable crust, and is traditionally flavored with vanilla, but may also be made with anything from chocolate, orange and lemon to coffee, Amaraetto, and pistachio.
SPAIN - Mantecados 
Is there anything better than a soft, crumbly cookie to finish a holiday meal? We don't think so. These Spanish favorites are so soft, they literally melt in your mouth, and light fluffiness will keep you coming back for seconds. (And possibly thirds!)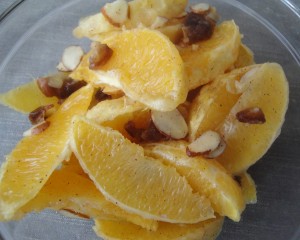 (photo credit: aforkineachhand.com)
MOROCCO – Spiced oranges
These are terrific if you want something sweet to finish your meal but plan to opt for a lighter treat. The sliced oranges are paired with almonds, pitted dates, sugar, lemon juice and cinnamon for a quick, simple and healthy way to wrap up your holiday feast!
Most importantly, don't feel guilty about indulging in these festive refreshments. The whole point of the holidays is to enjoy sharing food and laughter with family and friends!