Baby's First! Brandview was proud to host a christening with one of our premier vendors, DJ International, at the Brandview Ballroom. With a magic castle bounce house and pinwheels on every table the Ballroom was transformed into a magical wonderland with fun celebrations for adults and children alike. Food For All! With scrumptious rice crispy treats, cupcakes ice cream cones and Signature Anoush Family Style cuisine the night was alive with delectable appetizers, entrees and desserts. Over 300 guests partied the night away and childlike giddiness ran rampant through the halls. The menu ranged from an Atlantic Salmon filet for the adults to star shaped chicken fingers and tater tots for the kids.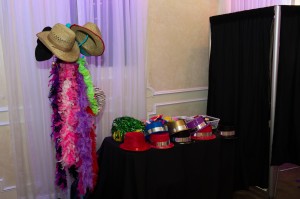 Photo Booth Galore! But a party isn't a party without a photo booth to capture the wacky memories and new additions. Top hats, feather boas and cowboy hats were fine additions to great smiles and laughter. Photo Booth LA was happy to create instant magic for the entire evening.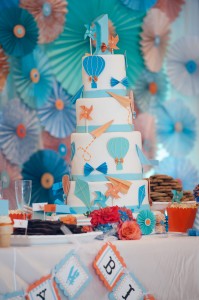 Let There Be Cake! A grand 5 tier cake surrounded by enough sweets to make Willy Wonka envious! Vibrant colors, frosting for days and a sugar rush to land you amongst the stars. We understand at Anoush that creating a truly memorable occasion isn't just about throwing a great party but in making sure that the true spirit of your evening is in every facet. Come have your next Baby Celebration with Anoush Catering! We're excited to be merry with you!