With so many social media platforms available to us, it's no surprise that more news feeds are filling up with delicious cuisine imagery. Whether a quick snapshot of your succulent homemade grilled cheese sandwich or the drool-worthy dinner lovingly prepared by your significant other, even the most amateur food-photo contributors are considering themselves among the foodie community.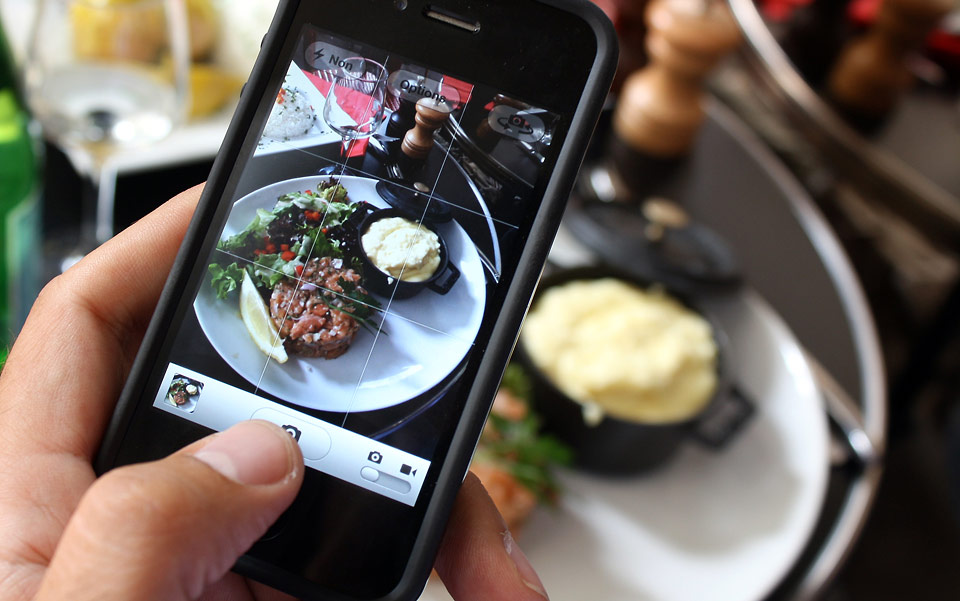 Compounded by the fact that Pinterest, Instagram, Facebook and Twitter make it easy to upload and share photos, food is such a visual experience that it was only a matter of time before cuisine crossed into social media. Between monitoring what's hot (and what's not) in the digital space and keeping up with the ever-evolving landscape in the food industry, we're excited to share some trends that'll be cooking up this year.
Turn up the heat.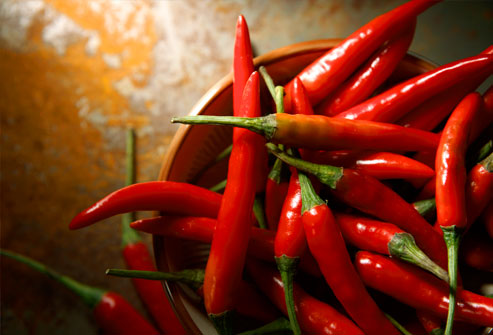 Brace yourself – it's the year of the spice. With a constant surging in its sales, Sriracha is finding its way into cuisine and cocktails, along with Calabrian chili oil. Also be on the lookout for Gochujang, a Korean-style condiment made from hot chili paste and fermented soy beans. If that's not enough to tease your taste buds, keep an eye out for Shichimi Togarashi, a Japanese seasoning made from an assortment of dried chili peppers. Bring on the burn!
Squeeze in some citrus.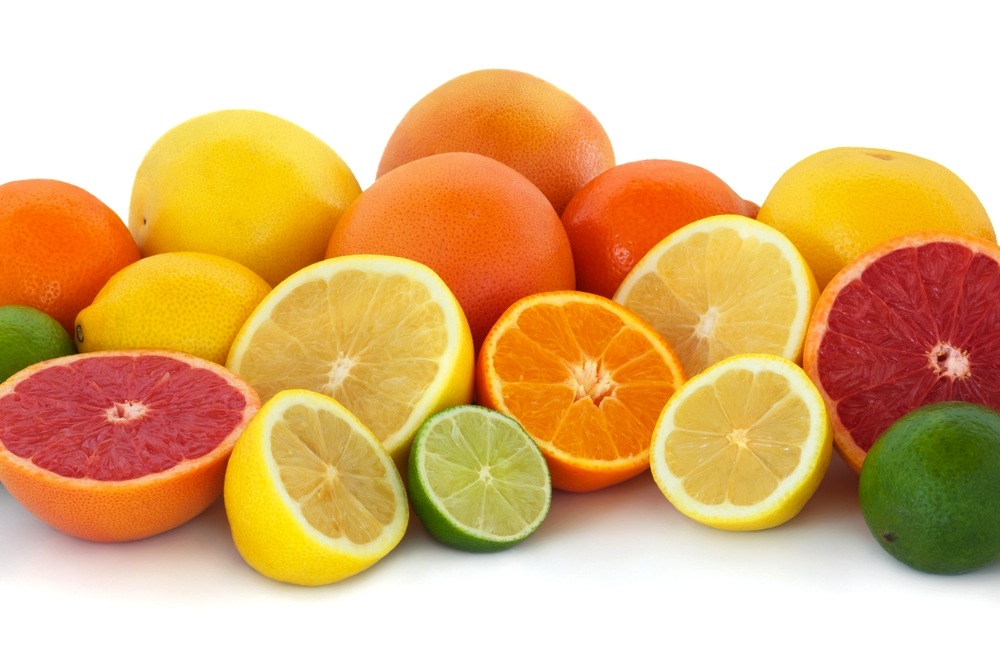 Though once relegated to simply adding zest to bland drinking water, citrus is morphing into a tangy necessity during mealtime. In addition to adding a fresh punch of flavor, citrus is a nonfat, vitamin-packed alternative to high-sodium seasonings. You'll see lemon juice used to lighten up everything, from sides of vegetables to dressings and pastas. As you order dessert, sip on a new cocktail, or grab an appetizer, get ready for some bright in your bite!
Go for ancient grains.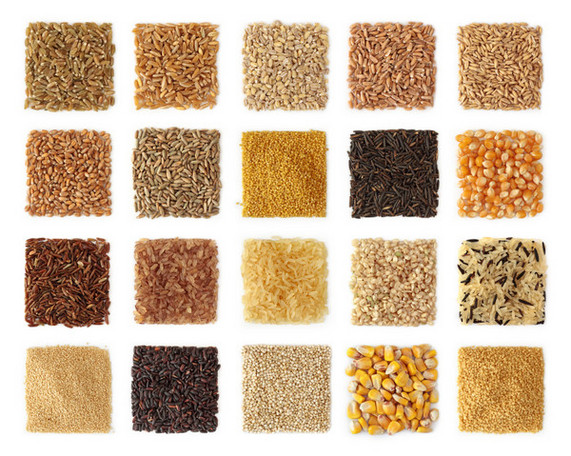 Out with the old, and in with the…ancient. Old-world grains like kamut, quinoa, barley, farro and millet are popping up in more recipes and on more supermarket shelves. With health benefits like preventing cancer, heart disease, and high blood pressure, these ancient grains also offer some tasty gluten-free options for those with special dietary needs. Expect to see pasta made with quinoa and buckwheat, and other non-wheat alternatives.
Hello to hybrids.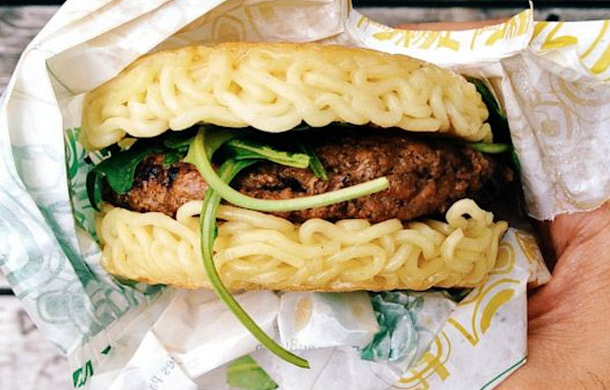 A great way to shake things up? Bring on the mashups! (We know you've heard of the infamous cronut.) Prepare yourself for herb or fruit-infused ice cubes. Save room for a dessert pizza. (Coconut-chocolate-with-strawberries pie, anyone?) Found yourself bored with run-of-the-mill hamburger buns? You'll love the griddled ramen-noodle bun by chef Keizo Shimamoto.
Keep it local.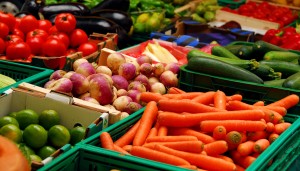 Between farmers markets and the farm-to-table movement, there's been a positive shift toward sustainability and locally grown products. More restaurants are featuring responsibly-sourced ingredients on their menus. Chains like Chipotle and Panera Bread have launched marketing campaigns promoting their local-sourcing efforts, which is a welcome change from formerly typical "trucked-in" operations. No doubt 2014 will continue to see a growth in the "go local" mentality.
Influences from foreign flavors.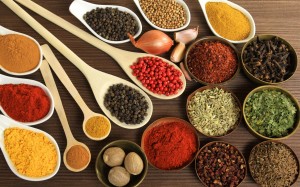 You won't need to grab your passport to enjoy international flavors this year. In addition to the Korean and Japanese seasonings we mentioned above, be sure to scan your menu for ingredients from regions like Turkey, Israel and Morocco. You'll find Turkish Marash peppers in meat dishes like chicken or lamb. Za'atar, a mixture of sumac, sesame seed and herbs, will also pop up more frequently. Adding these kinds of Middle Eastern seasonings is a great way to boost your food's taste without adding unwanted calories.