Wondering what kind of wine to serve at your wedding? It's no longer the rule that whites are served with fish and reds are served with meat. In fact, in most parts of the country, including California, red wine is preferred by both women and men regardless of what food it's accompanying.

It's not quite as easy as ordering red and white, though. There are five main groups of wine, and within each group there are hundreds of different grape varieties and many styles of winemaking. Some wines are blends of a variety of grapes and have generic or regional names like Chablis and Burgundy, and some are made from one variety only and for that reason are called varietals and are named for the specific grapes they're made of. Labels on varietals typically note the vintage (the year the grapes were grown), and wine connoisseurs keep track of the optimum years in which to drink them.
Anoush, your Glendale CA catering services is knowledgeable wine shop owner will be able to guide you in your selections, but following are some facts it will help you to know.
Red Wines
Red wine is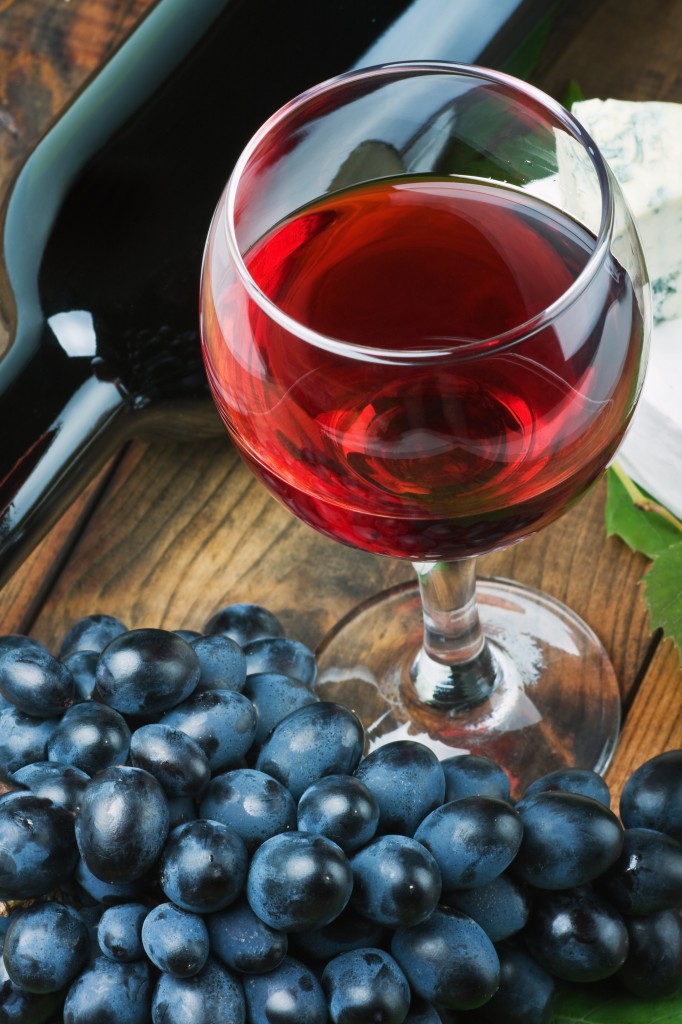 made from black grapes and ranges from light to dark and very dry to sweet. The most popular red varietal in America is cabernet sauvignon, a full-bodied wine that is excellent with beef, lamb, duck and game, cheese, and dark chocolate. Merlot is softer than cabernet but still full-flavored, and pinot noir and syrah are other food-friendly reds that pair well with beef, chicken, pork, salmon, tuna, and smoked meats. Malbec is a red from Australia that's perfect with beef and lamb. Zinfandel is a rich red wine that pairs well with spicy Mexican and Thai cuisines as well as cheese and sweet sauces.
White Wines
White wine is generally produced from green grapes, but sometimes from black grapes with the skin removed. The most popular white varietal in the world is chardonnay, a full-bodied wine with a hint of honeyed sweetness that's good with poultry, white fish, fruit, and cheese. Sauvignon blanc is a medium-bodied, aromatic wine that's more acidic and drier than chardonnay; it pairs well with creamy and buttery dishes, white meats, and shellfish. Pinot grigio (or pinot gris) ranges from medium to full-bodied and pairs well with white meats. Riesling is an aromatic, fruity white with a hint of citrus; its acidity cuts through the heat of Asian, Indian, and Mexican food. Chenin blanc is a light white that is exceptionally good with salads, fish, and chicken.
Rosé Wines
Rosé wine is made from black grapes produced by removing the skins before they color the wine too deeply. Rosé wines range from dry to sweet and are versatile because they are less intense than the big red wines but with more depth than the light white ones. A very popular rose is white zinfandel, which pairs well with salads, seafood, and other light dishes. Rosé wines do not improve with age and are generally drunk within a year or two after bottling.
Sparkling Wines
Sparkling wine can be red, white, or rosé. Champagne is what most people call it, but to legally carry the name Champagne, the wine must come from the Champagne region in northeast France. Sparkling wines made elsewhere in the same style are described as being produced by the champagne method.Sparkling wines are classed by their sweetness and can be ultra-brut (very dry with no added sugar), brut (no more than 1.5 percent sugar), extra sec (up to two percent sugar), sec (up to four percent sugar), demi-sec (up to eight percent sugar), and doux (sweet, with up to 10 percent sugar.) Champagne is surely the most popular sparkling wine in the world, but often less expensive and equally delicious are the Italian sparkling white wines Asti and prosecco, and the sparkling red lambrusco.
Fortified Wines
Fortified wine is red or white wine augmented by stronger alcoholic spirits. The sweet styles, like port, are typically served after dinner (and notably, with cigars), though there are dry styles of sherry, for example, that are served as aperitifs before a meal.
Within the categories of wines, specific types are characterized by taste. The flavors of the same variety grown in different regions will have different flavors based on factors such as the climate and the soil the grapes were grown in. Some are described by underlying fruity, nutty, or herbal flavors, like cherry, citrus, almond, pepper, or grass. Some are described as floral, and some by notes of the wood from the casks they were aged in. There are combinations, too, as wines might be described as fruity floral or creamy and nutty.
There are also descriptive categories based on chemical properties of the wine. A wine with high tannin content feels dry; the first sip might feel puckery. A wine with less tannin and balanced acidity is called round and is often described as smooth; imagine how peach juice feels. A wine with more acidity or higher alcohol content is called spicy; it has the tartness of cranberry juice as opposed to the smoothness of peach juice.
Wine is made in virtually every country in the world. Old World is a term used to describe wines from regions with long histories of wine production, such as France, Italy, Spain, and Germany. New World wines come from places like the United States, Australia, and Chile. Fine wines come from everywhere, and California has many great examples.
All wine is best stored at 55 degrees F, but whites, reds, and sparkling wines should be served at quite different temperatures. While whites and rosés should be chilled to somewhere between 40 degrees (refrigerator temperature) and 55 degrees, serving them icier will render them almost flavorless. Reds should be served at about room temperature though not warmer than 70 degrees. Sparkling wines should be served right out of the ice bucket.
À votre santé!