Food is at the center of so many things in our lives that it's no surprise there's a feast of movies that focus around preparing and eating it — all in such tantalizing color and detail that you can practically taste it. If you went out to see recent films "Chef" or "The Hundred-Foot Journey"without having dinner first, you were probably starving by the time the credits rolled. Even the best popcorn is no match for the scrumptious dishes that fill the screen in these films and many others like them. Next time, how about watching a movie with a dinner that goes right along with it? Rent or stream one of these classic foodie films, invite your friends, and serve the same thing you're seeing on the screen. For full effect, let our
catering service in Glendale CA
do the work for you so you can sit back and enjoy the total experience. If you're determined to do all the shopping, chopping, and cooking yourself, you can find recipes online.
Asian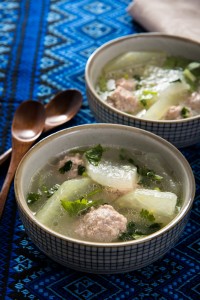 "Eat Drink Man Woman" is the story of an aging Taiwanese master chef and his three unmarried daughters as he brings them all together for the sumptuous, multi-course Sunday dinners he cooks with love. Director Ang Lee's 1994 follow-up to "The Wedding Banquet" (which also features tons of food), is warm and funny and will make you absolutely crave Chinese food. Serve this film up with dumplings, winter melon soup, Peking duck, minced shrimp in lettuce, chicken with black mushrooms, or any of the other hundred dishes from the movie.
Mexican
"Tortilla Soup" is the 2001 remake of "Eat Drink Man Woman," set in Los Angeles and starring Hector Elizondo as the father to three single daughters. A retired chef who is losing his sense of taste, making colorful and spicy Sunday dinners for the family is still his joy in life. The meals were prepared for the screen by celebrity chefs Mary Sue Milliken and Susan Feniger, but Elizondo was coached in technique until it looks as if he's a pro. The original recipe for the tortilla soup of the title is available online, as is one for the Mexican bread pudding with apples that save the day at the end of the movie. Add cactus salad, green corn tamales, Yucatan stuffed tortillas, and fried plantains to your table, and put the beer on ice! "Like Water for Chocolate" is another big foodie favorite. Based on Laura Esquivel's novel, this romantic 1992 film tells the story of a young 19th century Mexican woman whose emotions are transferred into the food she cooks and thus flow through to everyone who eats her dishes. An authentic dinner with recipes from the movie might include oxtail or tomato noodle soup, turkey mole with almonds and sesame seeds, stuffed chilies in walnut sauce, and cream fritters. The recipe for the spectacular quail in rose petal sauce that makes everyone at the table swoon is available online, as is a recipe for the gorgeous wedding cake in the film.
Italian
"Big Night" is the story of two immigrant brothers, played by Stanley Tucci and Tony Shalhoub, who have a failing Italian restaurant on the New Jersey Shore. The most famous dish from this 1996 film is a timpano, a magnificent creation about the size and shape of a huge wheel of cheese that involves layers of tiny meatballs, Genoa salami, hard-boiled eggs, ziti, provolone, red sauce, and an array of other ingredients all molded and wrapped in pasta dough and baked until it's golden brown. If you're not up for all that, serve a caprese salad, roast chicken, fried eggplant, mushroom risotto or spaghetti con aglio e olio, and tiramisu. Simple spaghetti and meatballs will also fit the theme, particularly if you can find or make good Italian cannoli for dessert.
French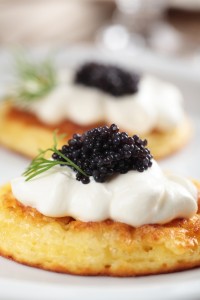 "Babette's Feast" may be the movie that put foodie films on the map. This 1987 Danish film, based on a story by Isak Dinesen (who also wrote the novel "Out of Africa"), tells the tale of two elderly and pious sisters whose lives change when their French refugee housekeeper makes the feast of a lifetime. The movie's voluptuous menu includes turtle soup, blini with caviar, truffle-stuffed quail in puff pastry, chicory and walnut salad, a cheese course with figs and pomegranates, and a gorgeous baba au rhum with glacéed fruit. Don't even try to duplicate this difficult meal exactly; vichyssoise will substitute nicely for the turtle soup, and Cornish game hens would be delicious instead of the quail and truffles. But don't forgo the Champagne.
French-Indian Fusion
"The Hundred-Foot Journey," which came out last year, has Helen Mirren as the proprietor of a very proper French restaurant who is entirely resistant to the Indian family that opens a boisterous new restaurant across the road. Watching this film calls for a fusion dinner which, as the movie finally does, brings together the best of both worlds: tandoori chicken or chicken tikka masala, moules frites, boeuf bourguignon, chai tea crème brulée, and apple tarte tatin.
Food Truck Feast
"Chef," which also came out in 2014, stars Jon Favreau as a burnt-out chef who reinvents himself by buying a food truck and going on the road. All the recipes were created by Roy Choi of L.A.'s famous Kogi Korean taco truck and include tostones with chili vinegar and yucca fries with banana ketchup. But the mojo pork Cubano sandwich is the star of the show, and happily, Favreau has posted the recipe online. When you hear that crisp crunch as Favreau bites into this treat, you and your guests will be very glad you each have a Cubano of your very own.
Other Film Favorites
Other delicious foodie films to explore include "Soul Food," "Waitress," "Chocolat," "Today's Special," "What's Cooking," "I Am Love," "Mostly Martha," "Julie& Julia," and the animated "Ratatouille."