The days of summer in Southern California are long and lazy, but your calendar is filling up with things worthy of rejoicing over. Here are four terrific places to host your friends and family for a celebration in honor of a christening, a birthday, an engagement, an anniversary, a promotion, a new job, a retirement, or a send-off for a new grad heading to college. Life's special moments deserve cheering, and what better way to acknowledge them than gathering everyone together for a party!
1. A Major Gala for a Crowd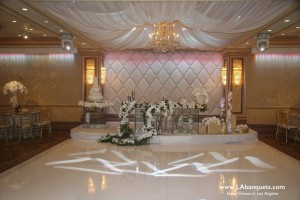 For celebrating a major achievement or milestone and inviting the whole family and all your friends, the
Glenoaks Ballroom in Glendale
can accommodate up to 450 people in a spacious 4,500-square-foot banquet hall. This sophisticated ballroom imparts the Hollywood style of yesteryear from the moment your guests step into the red-carpeted entry. This ballrom is extravagantly appointed with classic architecture, handcrafted woodwork, high ceilings, imported marble, mirrored walls, and a 60-foot crystal chandelier that will take your event to the next level of elegance. The Glenoaks' open floor plan allows for your choice of seating options on both sides of the gleaming white dance floor — comfortable cocktail lounge on one side and dining tables on the other, for example — and the celebrant and special guests can take their places at the head of the room where they will be seated in front of a crystal-encrusted backdrop. The Glenoaks Ballroom also offers a generous stage for musical and other entertainment. If you wish, the room can be customized with an alternate dance floor and your choice of materials to drape the walls to fit your personal design scheme. The Glenoaks Ballroom features full audiovisual capabilities, Wi-Fi, and state-of-the art lighting that can be tailored to suit the mood as your party progresses from cocktails, through dinner, and on to dancing until the wee hours.
2. A Perfect Summertime Party
The
Brandview Patio in Glendale
is the ideal place to celebrate under the sun or under a warm evening sky in an upscale, contemporary style that's the epitome of the season. This spacious outdoor deck accommodates up to 100 guests and can be arranged to suit whatever you have in mind. Your plans can include buffet or plated service at round tables, cozy lounge seating, and a bar set up to dispense refreshing cocktails or even ice cream sundaes. The patio's fountains add soft ambiance to the background, but the sky is literally the limit for adding musical or other entertainment.
Catering in Glendale CA
and most cities in Los Angles and at all of these distinctive locations is by our exemplary Anoush Catering staff, with Anoush Signature bartenders to add special flair. All locations offer valet parking. Whichever
banquet hall in Glendale CA
you choose, you'll have at your disposal a talented and thoughtful event planner to work with you and make sure your every expectation is not only met but exceeded.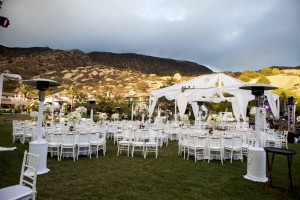 Anoush is also available to cater a summer celebration at your own home. Whether an easy gathering of close relatives and friends, or a big bash that takes over the whole backyard, you can relax and enjoy your own party while Anoush provides a delicious feast and our professionally trained culinary and bartending staffs take care of every detail.