Los Angeles is the world capital of entertainment, so there's no excuse at all for having a boring party. Whether the guests will be children, teenagers, adults, or people of all ages, there are entertainers to fit the occasion. Tie your entertainment to a theme and clue your caterer in early in the process so he or she can help you make the most of the experience with some of the
best banquet halls in Glendale CA
.
Kid-Friendly Entertainment Ideas
For the young set, there are balloon twisters, face painters, story tellers, ventriloquists, puppeteers, and an uncountable number of charming princesses and other costumed characters who will sing and enchant little guests. There are also people who will provide hands-on activities and crafts like spin-art, and for adventuresome kids, animal entertainers can bring creatures like snakes, frogs, giant tortoises, and birds for them to learn about and interact with. For these types of activities animal experts talk about their habitats and habits and the kids get up-close and personal with the critters. For an outside event, you can also engage pony rides, petting zoos, water slides, trackless ride-on trains, rock-climbing walls, outdoor movie screens, and the ubiquitous bouncy houses in all shapes and sizes.
Unique Entertainment Ideas
Entertainment options for teens and adults are wide-ranging, from close-up magicians, palm readers, mind readers, handwriting analysts, caricaturists, hypnotists, and henna artists, to experts who will both demonstrate and teach belly dancing, Western line dancing, swing dancing, square dancing, or the tango.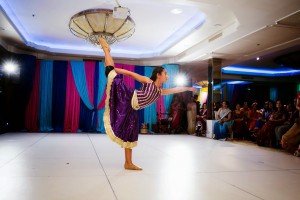 Want a performance of a fiery flamenco, Russian or Greek folk dancing, the hula, or an Appalachian clog? In Los Angeles, you can find people to do that, too. And that's before you begin to consider the people you can hire to play music: bagpipers, balalaika players, ukulele players, mariachis, zydeco and bluegrass fiddlers, klezmer groups, Jamaican steel drummers, one-man bands, and more; the list is as long as your arm. There are also impersonators, look-alikes, and tribute singers and bands to evoke the performances of everyone from Frank Sinatra, Elvis, and Johnny Cash, to the Beatles, the Beach Boys, and the Blues Brothers. Whether you want a marching band, a doo-wop group, or a barbershop quartet, you can find it in the L.A. area. You can even find acrobats, fire eaters, jugglers, and other performers to put on their own shows or create a mini-circus at your party, as well as acting troupes that produce and perform murder mystery scenarios to provide dramatic and interactive fun for your guests.
Choosing Your Entertainment
There are two basic ways to go about finding the live entertainment that will suit your event. The first is to go to a site like gigsalad.com. It has a comprehensive roster of thousands of independent performers in all genres plus a quote request feature and a booking system for secure deposit payments as well as verified reviews and dispute resolution. The second is to put your own ad on Craigslist. Many performers have their own websites and videos on YouTube so you can preview their work, but either way, ask for and check references.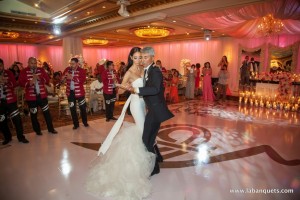 Before you even start looking for entertainment, and certainly before you sign a contract, check with your venue to make sure what you're planning is acceptable, and what, if any, restrictions or requirements it may have. Then, as with hiring anybody to perform a service, make sure your contract specifies date, place, time, and duration of the service, all fees, content of the performance, and any special requests or requirements you may have. A contract should also specify how contingencies like rain (if applicable) will be dealt with, when payments are due, cancellation policy, and how refunds are handled. If it's applicable, discuss the performer's bonding and liability insurance, and if there's any chance you might need your own coverage for personal or property damage, speak to your insurance agent about getting a one-day rider to your homeowner's policy.
Extra Fun
Beyond live performances, there are other possibiliti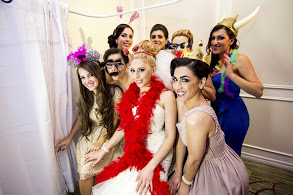 es to add some oomph to your party. Both entertaining and edible, you can rent sno-cone and cotton candy machines, popcorn carts, soft-serve ice cream or frozen yogurt machines, and other specialty stations. Most food machines come with all the necessary ingredients, too. Anoush also offer food
catering services in Glendale CA
and at all of our banquet halls. To set a mood, there are also machines for making snow, wind, and fog. And don't forget that you can also rent a karaoke machine or a casino's worth of gaming tables. All of these are commonly available from party and specialty rental stores throughout Southern California. To add to the fun, there are also the usual photo booths, of course, and selfie-stations, but did you know there are photographers who will come with green-screen backdrops and "open air" setups that can accommodate action and up to two dozen people at a time? What a great favor to send your guests home with as a memento of your fabulous party!