Your wedding day is infinitely more than a ceremony, a stunning dress, fancy bouquet and a memorable reception. By carefully considering what the theme of your special day will be, you can create the mood and shape the experiences of everyone attending including the bride and groom, family members and friends. Your options are as unique as you are; all you need are some suggestions to get you started.
Share Your Love of Travel
If you and your groom love the footloose and fancy-free lifestyle, why not reflect it in your wedding milieu? Take a look at some ideas that could get you and your guests on the road to one of the most amazing trips of their lives.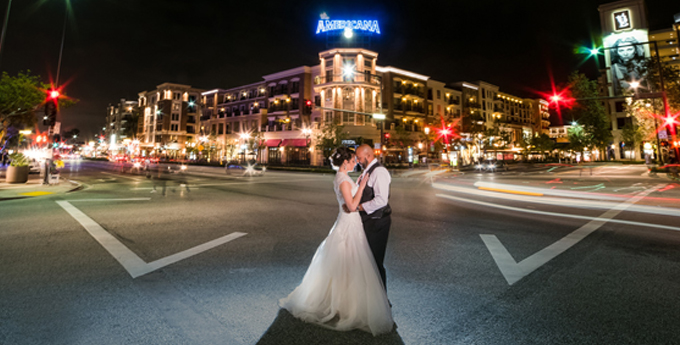 The Destination Wedding
A destination wedding that reflects who you are as a couple is sure to give you and your guests an occasion you will never forget. The advantage to this type of wedding is there is often not a lot to plan as the destination itself will serve as the backdrop and décor. Keep in mind, however, that this type of arrangement is best suited for small groups and can often be cost-prohibitive.
World Culture Close to Home
If you would rather have your ceremony closer to home, that doesn't mean you need to give up on your love of experiencing other countries and cultures. Even your invitations and place cards can be designed to look like postcards urging guests to be part of an unforgettable travel experience.
Use an airport-style seating chart modeled after what you would see at the departure gate.
Give each table a destination name that means something to you as a couple: where you met, where you took your first vacation, etc. Your table favors can even be customized to match each unique destination.
Scatter vintage luggage, postcards and your favorite travel photos in strategic locations to keep the travel theme alive and the guests buzzing.
If you want to give your guests a foreshadowing of your travel theme, create paper airplane invitations. In lieu of confetti, bring out more of these DIY flying objects. They're not only fun for guests to throw but easy to clean up as well.
Reflect your wanderlust in the thank-you notes you send. One idea is to collect colorful postcards from your honeymoon destination and use them to communicate your gratitude to those who attended your ceremony and reception.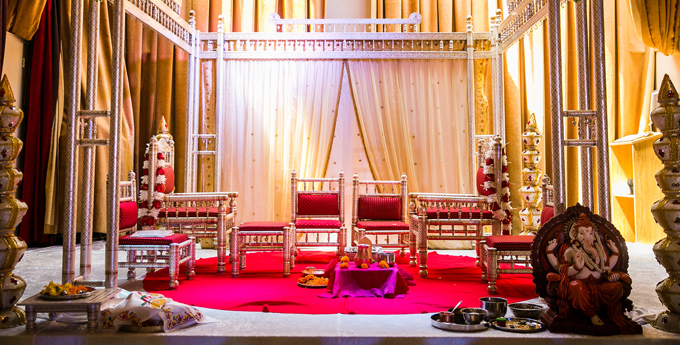 Go Global
Remember that spherical depiction of the world that used to grace your elementary school classroom? Now that you're all grown up, incorporate it into the theme of your wedding. If your love for each other spans the world and back, why not take this opportunity to show it to the people who are most important to you?
Use globes as centerpieces for each table and adorn your invitations with 3-D globe depictions.
Use chalkboard paint to cover a traditional globe and self-style it to reflect any words or pictures that are particularly important to you as a couple and reflect your journey together.
Recycle old maps to be used as covers for favor boxes. Come up with adventure-themed items to give your guests such as airplane bottle openers, bottle stoppers in the shape of compasses or globes, or vintage suitcase luggage tags.
The
food and drink you choose
for your reception can express your travel theme in a special and memorable way. Give guests small samples of wines from states or countries that have meaning for you as a couple. Since you probably have tons of memories linked to restaurants where you ate or cuisine you love, let your guests in on these special recollections by literally giving them a taste. If you had your first date at a fast food place, bring out family-style plates of French fries for sharing. Then wow your guests with Chinese dumplings, Indian samosas, Greek souvlaki and French pastries. By the time attendees have finished their meal, they will actually begin to feel like they have been your traveling companions from your first date to the present.
Make Your Wedding Out of This World
Are you and your partner hopelessly obsessed fans of one of the many extraterrestrial-themed movie franchises? As long as you both agree that you want to share your fan love with everyone at your wedding, the sky is the limit. From dressing your bridesmaids and attendants as space creatures to sending Luke Skywalker invitations and thank-you notes, your options are as numerous as the stars. Here are just a few to get you started:
Say your vows in a planetarium or under the moon. When it comes time for the ring, give each other bands engraved with star insignias.
As guests come into the reception area to be seated, guide them to their tables with a constellation chart.
Your centerpieces can have a lunar theme, with your photo backdrop evoking the cool majesty of a crescent moon.
Engage your guests at the reception by starting a star-naming contest.
Order a wedding cake with an astronomy theme depicting the planets and stars.
Your bridesmaids can be adorned in star-patterned dresses, or you could give them zodiac-inspired earrings to wear to the ceremony.
Don't leave the groomsmen out: Festoon them with your favorite geeky cosmic bow ties.
A Wedding in the Great Outdoors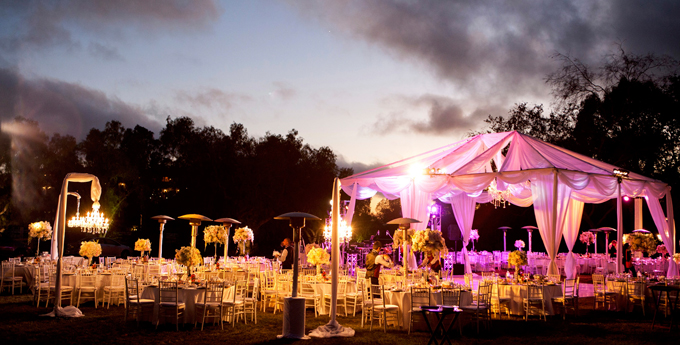 You don't need to go off-planet for stunningly beautiful wedding ideas. Nature's color palate is as breathtaking and varied as are the patterns and themes seen in our forests, oceans, mountains and deserts. You can choose rustic destinations for your ceremony that reflect your love of the outdoors or perhaps say your "I dos" on a cruise or sailboat in the middle of the ocean. Invitations, place cards and your reception room decorations can reflect your love of living and wild things.
Animal Lovers
You don't need to leave your love for your dog or cat behind as you go to the altar. Use your big day to let the world know how important your pet is to you. Remember, this is your wedding; you can use it to reflect what matters the most to you in your life.
Decorate your cake using your pet's photo as a model.
Include your pet in your engagement and wedding photos.
If you're the type of person who takes Fido or Fluffy everywhere with you, include him or her in the ceremony.
Are you a bird lover at heart? If so, birds can be an integral part of your wedding theme. From doves that symbolize love to robins that represent the freshness of spring and new life, you can fill your invitations, place cards and centerpieces with your feathered friends. You could even take time during your ceremony to allow guests to listen to a minute or two of gorgeous birdsong.
Go Green!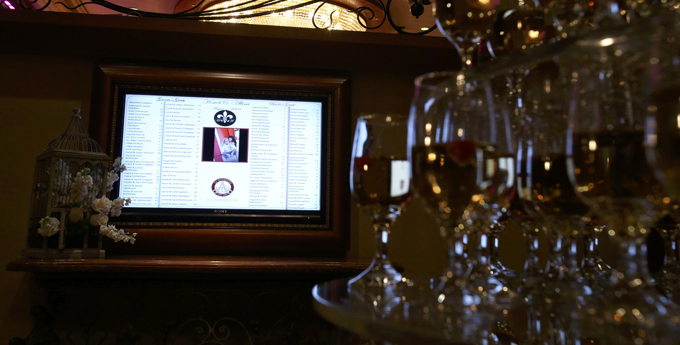 The "green wedding" has also become quite popular in recent years, reflecting the notion that many couples are giving back and taking an interest in the environment around them. If you want to go in this direction, here are a few ideas to get you started.
Begin by making as many components as possible out of recycled or repurposed materials. This includes the paper on which your invitations are written as well as the clothing you wear.
Consider wearing your mother's wedding dress instead of buying a new one. If that won't work for you, ask a seamstress to fashion a new wedding dress for you out of vintage fabrics.
For maximum energy conservation, have your ceremony outdoors during the day to take advantage of maximum natural light. If necessity dictates that you have your ceremony and reception indoors, have them in the same place. By doing so, your guests will save fuel because they will not need to travel from one location to another.
You might also express your commitment to the cause by having an entirely paperless experience, using texts and emails for all correspondence, and wall mounted digital placecards.
Instead of cut flowers that you will just throw away after the reception, decorate with potted plants or topiaries that can be replanted outside later.
Use a caterer that is committed to farm-to-table living, meaning that all food is grown in the area and is more healthy and earth-friendly.
Team Spirit
One of the most popular wedding theme ideas in recent years seems to be the sports team-inspired event. Of course, the specifics depend on your team and sport of choice, but the possibilities are varied enough that you are sure to hit a homerun or throw right to the end zone with some of these ideas.
Game day-themed wedding invitations and programs.
Greet your guests with ushers dressed as your favorite players.
Hand out fan towels embossed with your names and wedding date as favors.
Flowers in your favorite team's colors
Write your own vows that reflect your team spirit
Where Love and Work Meet
If you and your partner are as passionate about your careers as you are about each other, have no fear: You can incorporate your job choices into your nuptials.
If you are a teacher, style your invitations after exam booklets. Offer customized rulers as party favors, and pepper your reception area with apple-themed decorations.
Librarians can create a book-related theme with Dewey decimal system-inspired place cards and bookend centerpieces.
No matter what your job description might entail, all you need is a dash of creativity. Before you know it, you will have come up with unique ideas that you can probably implement without a lot of expense.
An Historically Inspired Ceremony
Believe it or not, you can have a
very modern wedding
while still paying homage to former eras. Here are just a few themes that can help you nod to the past and to the future at the same time.
It's All Greek to Me
The ancient Greeks may have ruled the world thousands of years ago, but you can still welcome them to your special day.
Send Greek key-designed invitations.
Make your centerpieces out of plaster-of-Paris to resemble Greek statues.
Name your tables after gods and goddesses.
Pay tribute to the Olympic Games. This is a great idea if you and your fiancé are sports fans as well.
Combine the above with delicious Greek food and spirited dancing, and your wedding might just be the talk of the modern world.
When in Rome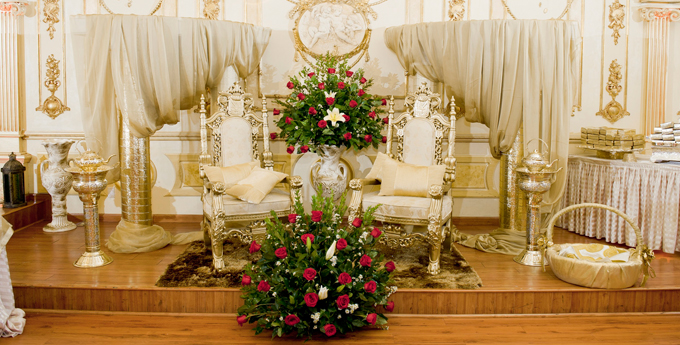 When you think about Rome, togas probably come to mind. Of course, you could sport them a la "Animal House," but you have other options as well.
Offer your guests an Italian menu at your reception complete with bread, wine and olives.
Decorate with Romanesque marbled pillars, Mediterranean trees and flowers.
If you want to be as authentic as possible, hire a harpist.
If theater is your passion, pay a troupe of professional thespians to enact a few scenes from "Julius Caesar."
The Victorian Era
If the beauty and exquisite taste of the Victorian Era has always appealed to you, be one of the many couples who have used the designs and moods of this epoch in their ceremony and reception. You may assume that a Victorian theme will always mean high tea, garden parties, bird baths and cherubs, think again.
You can change it up while remaining true to the spirit of this 19th-century British queen by incorporating décor such as formal chandeliers, lamps and softly burning candles.
Your music should also reflect the mood, so consider hiring a classical pianist, harpsichordist or a string quartet.
If you really want to go over the top, require that your guests wear formal dress, including black tails and white gloves.
If at all possible, get some type of ferns; these were huge back in the Victorian day.
For an authentic touch, scan images of Victorian-era newspapers, remembering that this time period occurred between 1837 and 1914.
Since cigars were quite popular among the gentlemen of that age, make some available if your reception venue allows it.
Before the event, take some Victorian-style pictures of yourself and the groom in period costume and scatter them around the reception room.
Offer your guests a Victorian-inspired photo booth with period hats, dueling pistols, etc. to add some creativity and fun to the event.
If you can rent relevant furniture such as grandfather clocks, Oriental vases and overstuffed chairs, you will definitely attain a degree of authenticity that people will talk about long after the day is over.
Finally, enchant your guests with an old Victorian custom known as the cake-pull. Your baker will tie charms to ribbons and place them between the layers of your cake. Before the cake is cut, each of your bridesmaids will pull one of the ribbons out, revealing her fortune. An anchor represents stability; a flower connotes blooming love; a clover means good luck; the cross stands for peace, and the heart symbolizes true love. There should be no doubt about the destiny of the girl who pulls out the wedding ring charm. Your wedding party and guests alike will be enchanted by this old/new re-envisioning of the bouquet ceremony. Seal the deal with exquisite food including oysters, caviar, beef consommé, foie gras, roast duck, brandy and fine wines.
Art Deco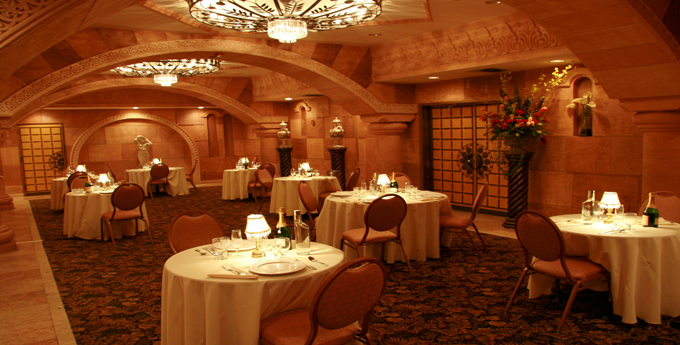 Maybe a wedding based on a British queen isn't your style. If that is the case, perhaps you would prefer to have something more modern such as an art deco event with jazz, prohibition-era speakeasies and the roaring 20's ethos.
In terms of décor, remember that this early 20th-century period was replete with glitter, feathers, fans, chevrons, sweeping curves and sunbursts.
Bring Gatsby glam to your big day by seating your guests in vintage chairs or even church pews.
In your reception area, let the lighting and decorations drip with the high-flying spirit, intoxication and optimism of this era. Even your place settings and china can be ornate.
Set up a speakeasy-inspired cocktail bar that serves authentic drinks from the period.
Add some extra authenticity with a gramophone or two scattered around the reception area. At a quiet moment, play a song or two that will transport your guests to another time and place.
When the moment arrives to get the crowd dancing, play recorded jazz songs or bring out a live ensemble.
Toast your wonderful day with an honest-to-goodness champagne tower that Gatsby would have loved.
Finally, make your exit at the end of the night in a vintage car.
Modern and Contemporary Weddings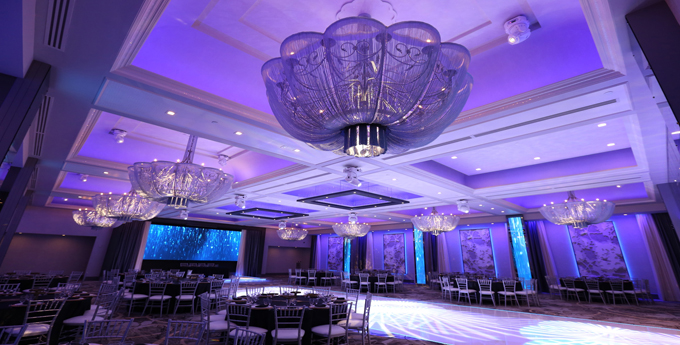 Are you a couple who is rooted in the present and the future? If you want your ceremony and reception to reflect the mood of the day, there is good news and bad news. The bad news is that there isn't one pre-determined definition of a modern wedding. In other words, you cannot simply order a contemporary wedding in a box, complete with everything you will need from invitations to dress to food to favors. On the other hand, the good news is that this gives you a tremendous amount of leeway for customizing every aspect of your day. For some couples, "modern" means a city hall ceremony and dinner at a favorite local restaurant. Others go the extra mile in every respect, renting out gorgeous rooftop venues, hiring celebrity musicians and dressing in only the best designer fashions. Whatever style you choose, the basic advice remains the same: Settle on a theme that you can both agree on, one that reflects who you are as a couple. Make sure it is within your budget, and be certain you give careful thought to your highest priorities. If, for instance, it is very important to both of you that certain family members are in attendance, hold the event
in a location
that is accessible to these most revered guests. Finally, and this may be the most crucial piece of advice of all, never lose sight of the reason you are holding this event in the first place. After the caterers have packed up and the guests are gone, after all the gifts have been open and the last drink swallowed, this is really about you and your partner. No matter how stressful the planning process becomes, make every effort to focus on the end goal. Make your wedding and reception a time that you can share with the people you love the most; reflect who you are in every aspect of the day. And when the last candle has been blown out and the last song sung, you can move on with your life knowing that your day was as special as it could possibly be.