If you and your beloved are vegetarians, there's no reason you shouldn't have a wedding that is in line with your beliefs. The most avid meat-and-potatoes eaters won't even realize it if the food is delicious and the presentation is beautiful. And what if they do? Guests attending a Japanese wedding would expect Japanese food, wouldn't they? Just keep in mind that it's a celebration and not a teaching moment, and go easy on the tofu and seitan that many people are unfamiliar with and may find difficult to stomach.
The farm-to-table movement has expanded the repertoire of many chefs and, notably in Southern California, there are any number of catering services in Glendale CA who either specialize in or are very adept at preparing vegetarian meals. Some cuisines, particularly those of the Mediterranean rim, lend themselves especially well to vegetarian menus.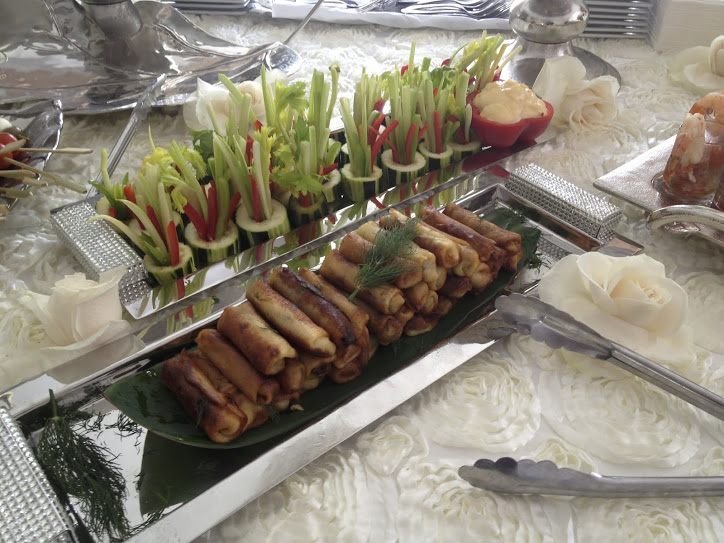 If you are strictly vegan, the choices are narrower but still fairly widely available. Unless an experienced vegan chef is at the helm, though, a celebratory meal without butter, eggs, cheese, or cream may feel like punishment to your guests. If you're not sure how willingly your guests will comply, consider compromising a bit for the sake of the lovely people you've invited for this one special day.With the bounty of fresh vegetables, fruit and grains we're fortunate to have, the choices for a vegetarian wedding menu are endless.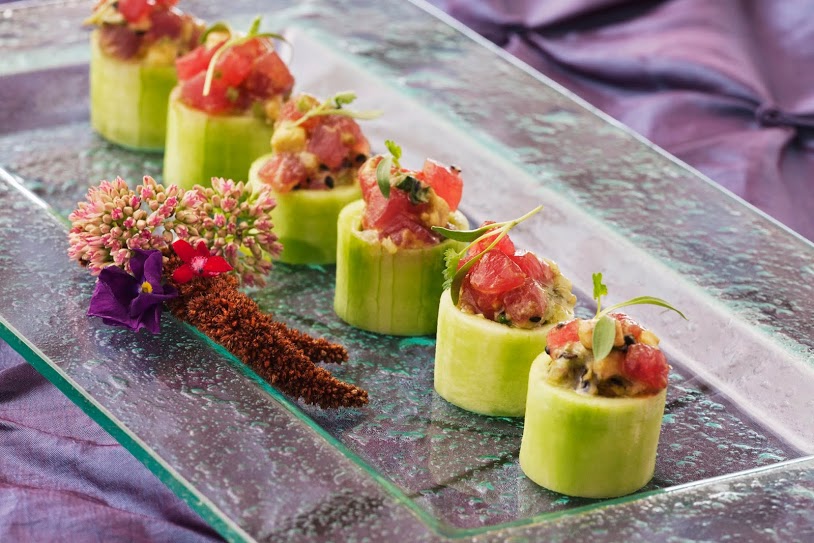 Appetizers and Hors d'Oeuvres
We're long past the time when a vegetarian hors d'oeuvre was carrot sticks and onion dip. It's actually hard to think of a cocktail hour buffet these days that doesn't include vegetables in various ways. However, instead of just including vegetables, your appetizer menu will feature delicious veggie-based foods. Here are a few tantalizing ideas full of color, flavor, and texture:
Platter of elegant cheeses with red and purple grapes, figs, dried fruit, nuts, and marinated olives
Bruschetta platter with crostini, goat cheese, and black olive tapenade
Vegetable egg rolls, spring rolls, pot stickers, empanadas, or samosas
Crunchy mini-falafels or arancini
Vegetable tempura
Antipasto platter with roasted red peppers, creamy burrata cheese, marinated mushrooms and artichoke hearts, roasted garlic, grilled asparagus, caponata, and thin slices of rustic artisan bread
Tiny twice-baked potatoes or potato skins loaded with broccoli and cheese, sour cream and chives, or avocado and salsa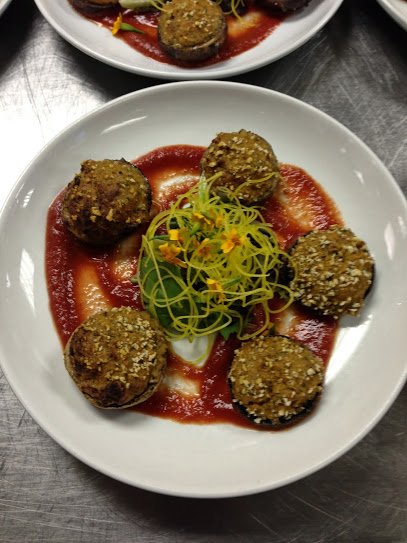 Entrees
Typical "vegetarian options" on banquet menus lean toward eggplant parm and uninspired stir fries, but there is a world of other choices worthy of being served front and center for dinner. Your vegetarian friends will appreciate something different, and your meat-loving guests won't miss the prime rib. Here are some ideas:
Sweet potato or pumpkin ravioli in sage-butter sauce
Roasted spaghetti squash with mushrooms and fresh tomato sauce
Polenta with wild mushrooms, cream sauce, and shaved Parmesan
Moroccan chickpea tagine with vegetables, saffron, and preserved lemon
Portobello mushroom stacks with herbed goat cheese, panko-coated fried eggplant, roasted yellow pepper, fresh mozzarella, and Madeira mushroom sauce
Moussaka with roasted eggplant, fresh tomato sauce, and toasted pine nuts
Fettuccine Alfredo with roasted asparagus tips
Roasted vegetable Wellington with creamy tomato sauce
Roasted polenta with caramelized red onions, blue cheese, and fried sage leaves
Spinach gnocchi in brown butter sauce
Butternut squash cannelloni in a creamy ricotta sauce
Wild mushroom and spinach lasagna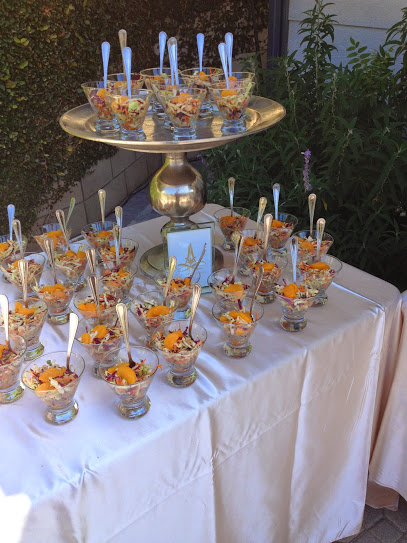 With the right banquet hall in Glendale CA and the right menu, no one at your wedding is ever again going to think that vegetarians live on beans and tree bark. And no one is going to go home hungry.