Wedding planning can be fun and joyful, but it's also a lengthy and involved process. There are invitations to send, RSVPs to collect, travel conflicts to juggle and the dreaded conundrum of how to tell everyone you'd prefer it if the kids stayed at home. In the middle of it all, guests keep calling or texting, wanting to know the best hotels in the area and whether there will be a dinner option tailored to their specialized diets. Wouldn't it be easier to have one place where guests could get all the details of the big day so that you don't have to spend extra time answering the same questions over and over? Thanks to the innovation and creativity of wedding planners and app designers, couples in the preparation stages of their ceremonies and receptions now have a wealth of options for creating customized wedding websites.
What is a Wedding Website?
Just as a business website communicates everything you need to know about a company or brand, a personal wedding website has everything your guests need to know about your wedding. It acts as a hub of information to expand on the details offered in the invitation.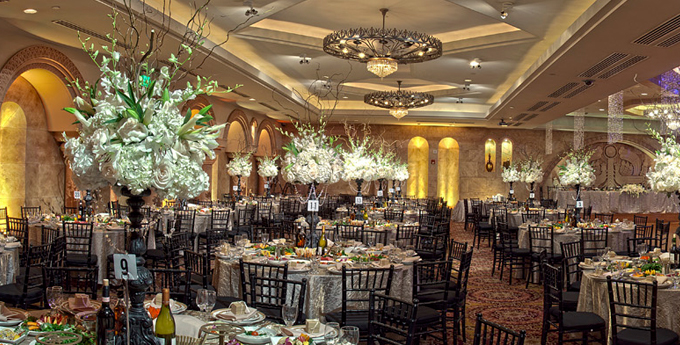 Having your planning time repeatedly interrupted by guests seeking answers to common questions can make it difficult to stick to your timeline and get everything done before the ceremony. Websites include sections for all the minutiae related to the big day so that all you have to do is direct guests to the URL. Wedding websites also showcase the high points in the relationship of the happy couple-to-be. Everyone enjoys a good love story, and there's nothing like having a place to share yours along with pictures representative of your devotion to each other. Putting together a website for your wedding might seem like just another thing to add to an already overwhelming to-do list, but taking the time to secure a little corner of the internet for you and your fiancé can save a lot of trouble in the long run.
Benefits of a Website for Your Wedding
One of the most frustrating parts of wedding planning is finding a way to convey important details to guests without spending your time on the phone or answering emails. A wedding website takes this burden off your shoulders so that you can concentrate on making the day perfect.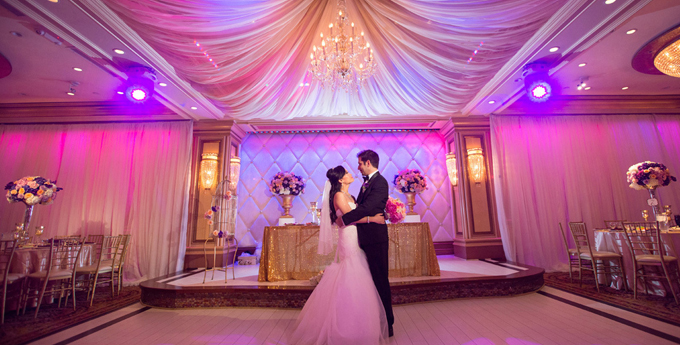 In addition to offering a dashboard for managing all the information about the wedding in one place, a website serves to:
Communicate as much information as you wish in the framework of a customized layout.
Keep the theme of the wedding consistent by introducing guests to your chosen colors and showcasing the mood they can expect when they attend.
Connect and engage the guests and the wedding party, giving everyone a chance to build a community as the date of the ceremony approaches.
Provide a portal where guests can plan and manage details like travel and accommodations without hassle.
Add a unique dimension to the ceremony through the use of crowdsourcing and technology.
Give you a way to keep track of RSVPs and guest preferences.
Bring together registry information from one or more sources.
Collect memories, photos and comments from guests.
Services providing wedding websites are designed for users of all skill levels. No knowledge of coding is required to build a stunning site with engaging content. All sites can be personalized in various ways, giving you the freedom to choose what to include and, in some cases, how everything is laid out. Some services will create a completely custom template for a fee if you can't find just the right look for your site.
Wedding Website Services
Where can you get all these fantastic features? Searching for wedding website builders turns up an impressive number of do-it-yourself site providers, wedding planning tools and apps, all promising straightforward and user-friendly options for creating a beautiful finished product. Which option to choose from this lengthy list depends on how in-depth you'd like your site to be and the features you need to make planning as easy as possible. Since you're already spending quite a bit on
other details of the wedding
, cost is also a factor. Some website builders are free. Others require a one-time payment to access their best features, and a few are set up with monthly payment cycles. Higher prices don't always mean better websites, however. It's up to you to look at the available tools and decide on the one most worthy of your time and money. Of all the wedding website builders and planning tools out there, a few have gained popularity due to their comprehensive features, ease of use and exceptional results.
For a one-time payment of $39 or $89, you get access to either the "Boutique" or "Luxury" package from Appy Couple. This fee gives you "forever" use of over 500 website templates, and additional limited-edition themes are offered at the Luxury level. If you don't like the initial design, you're free to change it whenever you want. Dozens of features, including guest list management, photo sharing and coordinated email designs, combine with useful integrations to create a seamless site you can manage online or with the connected app.
A free account at eWedding gives you a handful of basic mobile-friendly templates with multiple color and layout options. The intuitive editor allows you to choose which sections you'd like to include, add new sections and rearrange the content as you wish. Paying a fee of $9 per month provides more theme options, a custom URL and eWedding's "Total RSVP service." In addition to real-time texting when someone responds to your invitation, this system color codes each guest so that you can see at a glance who's coming and who can't make it.
If you're looking for a completely free wedding website solution, Joy offers customizable templates with the option to control privacy of the entire site or only specific bits of information. All you have to do is set up the color scheme and fonts, input the necessary details and choose the photos you wish to use. Joy combines these elements into a stunning presentation with practical features, including digital RSVP collection and management. The associated app helps you stay on top of the details and gives guests a way to keep track of the schedule for the big day.
There are over 100 themes for wedding websites on The Knot, but you don't have to worry about picking the perfect one right away. This free service lets you swap between basic, elegant and playful layouts until your site looks just right. Several templates include matching invitation designs to create a cohesive theme.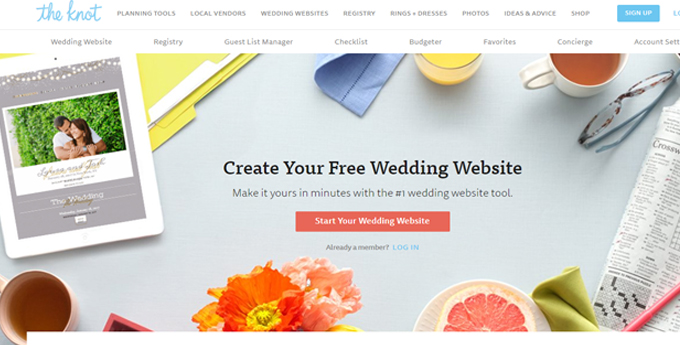 A personalized URL points guests directly to your site, and dropdown menu navigation makes it easy for them to find pertinent information. The Knot doesn't offer too many options for customization, but it's perfect if you're looking for simplicity.
Finding a website layout on Minted is easy with their template browser. Narrow down the over 700 "unique designs from independent artists" by style, season or available colors, and further customize the site with your choice of a specific layout and color theme. Templates can be used for free, or you can upgrade to the $40 premium option to gain access to additional features, such as a photo gallery, custom pages and a custom URL. Reflect your website design with coordinating invitations, and use the option for importing your guest list to make managing RSVPs a breeze.
Bring your vision of the perfect wedding website to life with the diverse templates available from Riley & Grey. Choose your colors and layout to reflect the style of your wedding and show off the unique personality you and your fiancé reflect as a couple. If none of the themes appeal to you, try their custom service for a "bespoke experience." A fee of $35 per month or $240 for the year gives you the ability to customize your domain and track RSVPs with a powerful and comprehensive guest management system. Collect addresses, accommodation details, meal choices and more so that there's no guesswork involved when planning the ceremony or reception.
Whether you choose the free option or pay $14.95 per month for premium, WeddingWindow provides some stunning features absent from other wedding website platforms. Choose templates with photo or video backgrounds, customize using images from the free photo library and even integrate a playlist from Spotify to put guests in the right mood for the ceremony. Layouts are similar in terms of appearance, but a premium account allows for more customization and expands the basic site from 13 pages to 60 if you need additional space. However, WeddingWindow lacks the ability to include your registry and doesn't allow for the embedding of maps to help guests find your venue. One perk of having so many choices is the ability to hone in on a tool with only the features you need. There's no point in paying for a service with bells and whistles you'll never use, but you also don't want to cut corners to save money and miss out on some of the essentials. You're free to focus on simplicity or go all out with your website. Just be sure to balance elegance with practicality so that important details aren't overshadowed by heavy design elements.
Creating a Beautiful Online Presence for Your Special Day
Wedding websites give you much more room to provide information than you could ever hope to have on a traditional invitation. You get a chance to exercise your creativity and express yourself in unique ways. Start with a theme you love, and add sections as needed to include everything you wish to share with guests.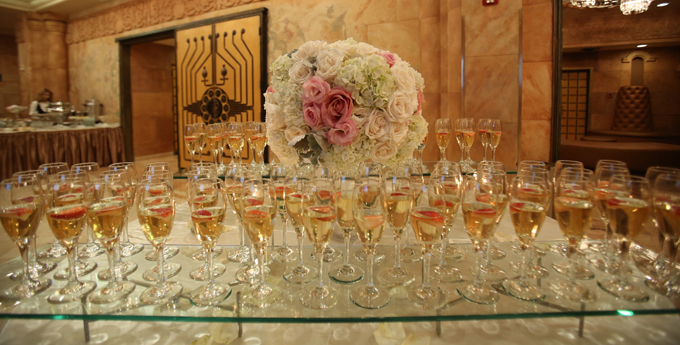 Are you having trouble deciding what to include? It's common to add the following information, adjusting the level of detail as appropriate for your celebration:
Your story – Tell guests how you and your fiancé met. Share your favorite moments, and detail the milestones of your relationship to allow everyone to get to know you better.
Photos – Use your favorite snapshots to illustrate the story of your love. If possible, include a way for guests to add their own photos to a gallery or timeline.
Bridal party details – This optional section introduces guests to the members of your wedding party to create personal connections before the ceremony.
Location information – Provide the addresses of the wedding and reception venues along with a map and a link your guests can click on for directions.
RSVP – Collect responses to invites online, and ask for as many details as possible. Include a place for guests to select their meal preferences, ask how they plan to get to the venue and find out where they're going to stay. Gather contact information in case you need to get in touch as you continue to plan.
Travel information – For guests who aren't sure what the possibilities are for travel and accommodations, include details about the nearest airport, the best places to stay and area attractions. If you're booking a block of rooms for incoming guests, let them know how to secure a spot before they arrive.
Timeline – List the schedule for the day of the ceremony, including start times for the wedding, the reception and, if you're having one, the formal dinner. Many people are more comfortable when they know exactly how to plan for an event.
Registry – Whether included directly on the website or linked somewhere in the information you share, providing registry details points guests right to your wish list.
FAQ – Include a page of common questions so that guests can get the answers they need without calling or texting you while you're working on wedding plans.
Potentially awkward details – Your guests need to know if there's an expected dress code for the ceremony and whether or not kids are invited. Including this information on invitations may be seen as inappropriate, but putting it on your website is perfectly acceptable.
Vendor "shout-outs" – Give your photographer, florist, venue and other vendors some love by showcasing them in a special spot on your website.
Contact information – If guests still have questions after viewing the website, provide a way for them to get in touch with you.
The ability to personalize your site will vary from one service to another. Choose a builder with the level of customization you need to create the perfect web presence for your ceremony. It's also a good idea to password protect your site so that only guests can view the details. Some services allow you to pick and choose which sections are protected and which are visible to the general public.
Spreading the Word
Once you've created a unique space on the internet for your upcoming ceremony, how will others know where to go to see it? Show off your beautiful design, share your love story and allow friends and family to interact by pointing them to your special wedding URL.
Sharing Your Website
A customized web address makes it easy to share wedding information. Some wedding website services offer this as part of their packages, so look for it when signing up. You can also purchase a domain separately and direct it to lead to your site so that the address is more memorable.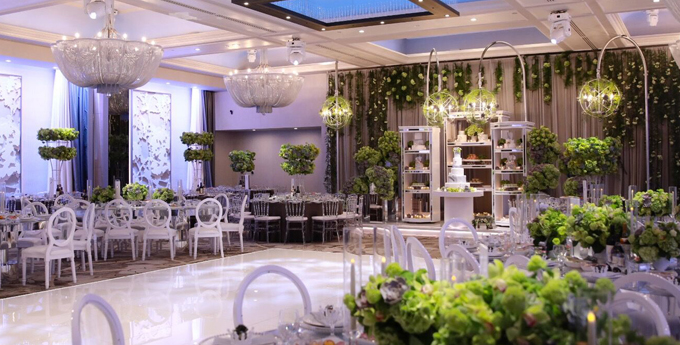 Since all of the major details of the wedding and reception can be found in one place online, you don't have to drive yourself crazy trying to decide what to include in the invitations. Keep the design simple and clean by listing only your names, the basic wedding announcement and the date. When asking for an RSVP, direct guests to the website. Let them know they can find the answers to other questions, such as the best way to travel and where to stay, online. If you don't like the way the URL looks on the invitation, print up some coordinated reply cards to promote online RSVPs. Having guests confirm attendance online helps you keep track of who's coming and takes the hassle out of planning seating charts. To get a head start on building a final list of attendees, send your site information via a special "save the date" card mailing before invitations go out. This gives guests plenty of time to browse the site, read your story, look through registries, get familiar with travel options and let you know if they're coming. Social media provides a less expensive alternative to mail when you're inviting a large number of people. Create a private Facebook list with a name like "Wedding" or "Big Day Guests," and send your website URL in a message. Only those on the list will receive the link.
Getting Friends and Family Involved
Many wedding apps and site builders allow guests to contribute to your online presence in some way. Friends and family may be able to submit memorable photos of you or your fiancé, whether recent or from the distant past. This makes for a unique collection of pictures you can organize into a timeline if you wish. Some sites have spaces where guests can comment or leave their own memories of watching your relationship with your significant other blossom and grow. Onsite updates or blog posts keep guests informed about how the ceremony plans and preparations are going. Sharing regular updates also gives you a chance to gather opinions if you're having a difficult time making decisions about certain details. Your bridal party can chime in on flower arrangements, colors for table settings, seating chart designs and other minutiae to help make planning go more smoothly. It can be difficult to know how to share your registry without sounding tacky or demanding. This becomes much easier if you choose a service with the capability to integrate the information into the website. Guests can look through at their leisure and will feel more confident in their gift choices, and you don't have to worry about coming off as pushy with your requests.
Enhancing the Ceremony with Technology
What can you do with the photos your guests dug up of you wearing enormous sunglasses on the beach at age three, your fiancé doing the funky chicken at a high school dance and other fun or silly moments in your life? Work
with the reception venue
or an experienced photographer to put together a photo montage. This can be played on a large screen during the reception or projected anywhere you'd like. If you're comfortable turning your big day into a social media event, you may be able to set permissions on your site and any associated apps to allow guests to upload their snapshots to Instagram with a custom hashtag. Some wedding apps will even incorporate photos taken during or after the ceremony into your projected photo collection, creating a real-time record of the day.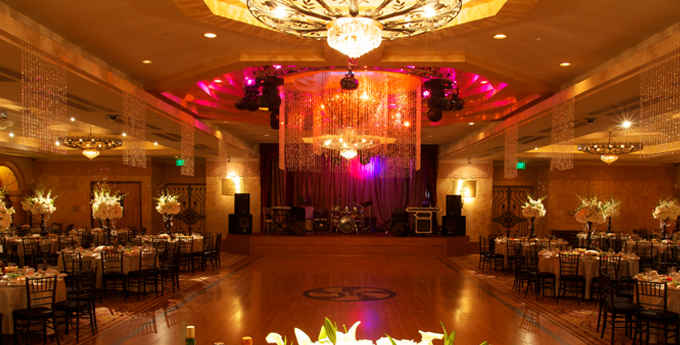 Photos also make for fun personalized seating charts and electronic check-in displays. Instead of just listing names and tables, use pictures to direct guests to their seats at the reception hall. Such a display is an eye-catching way to welcome friends and family to the party after the ceremony and can easily be designed to match the theme of your wedding. A wedding website creates a sense of community for everyone involved in the ceremony. Guests and members of the wedding party are able to handle the details of attendance on their own and also get the chance to participate in your special day. You're free to focus on planning so that you can create the wedding of your dreams without headaches or hassle. By giving you a way to share important details and bring everyone together as plans for your wedding are finalized, a custom website replaces many of the tedious tasks brides and wedding planners used to spend time juggling. Take advantage of the available technology to unburden yourself and to craft a beautiful representation of the love you and your significant other share. When the big day is over, it's time to take the website down and start making new memories. However, you'll still have all the photos your guests took and the stories they shared. In this way, your site becomes a treasured memento you can look back on as you and your spouse build a future together.