Sometimes nothing will do but to host a party in your own home. It's just about the warmest and most personal kind of entertaining there is, but it sure takes more work and worry than it does to simply invite people to someplace where everything is taken care of for you. However, there is a way to get the best of both worlds. Have your party at home, but have it catered. Your guests receive not only your own unique brand of hospitality plus delicious food prepared by experts, but you can put down your oven mitts and enjoy yourself, too. It's the perfect answer for someone whose cooking skills don't extend much past scrambled eggs, or who is just too busy to put it all together. It doesn't have to be a huge party, either; you can hire a caterer for a small gathering and be part of the conversation rather than stuck in the kitchen. A bonus is that you can order anything that you want. Anything! From a cocktail buffet to a Western-style barbecue to a formal dinner with the cuisine of your choice, it's all available to be served in the comfortable setting of your own home. What's more, you get to keep the leftovers.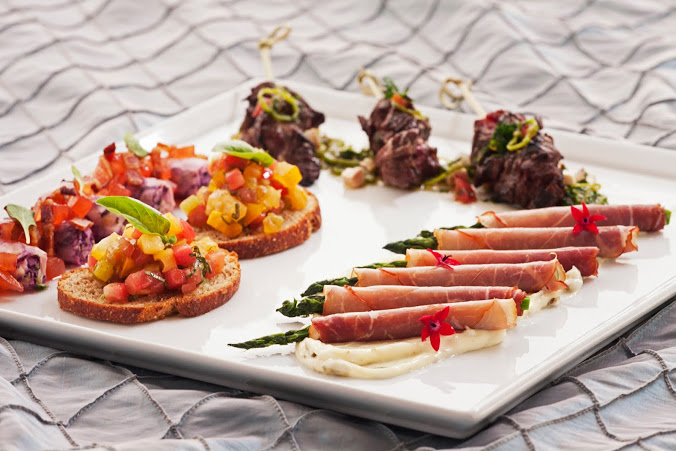 To make the most of a caterer's services and ensure that you're party ready, here are some tips:
1. Start With the Basics
When you meet with the caterer, know the number of guests you're expecting and have an idea of how much you want to spend. The
best caterers in Glendale CA
will work with you to suggest options that fit your budget. Be sure to mention if any of your guests have special requirements or allergies and make sure there will be something they can eat. The very definition of the word
cater
means to pamper and provide what gives pleasure. That's a caterer's job.
2. Evaluate Your Kitchen
Discuss the capacity of your kitchen. Do you have sufficient counter space for prep or should the caterer bring ingredients all ready to cook? Do you have enough burners on your stove and room in your refrigerator and oven? How about a blender, food processor or other equipment the caterer would find helpful? Maybe the caterer will have to bring extra equipment or do some of the cooking beforehand. If you're having a really big party, is there additional space where the caterer can set up a satellite kitchen?
3. Get the Extras
Know if you'll need to rent extra tables and chairs, linens, dishes, glassware, or serving pieces. Some caterers can supply these items and others will coordinate rentals for you with an outside vendor. Don't forget a coffee urn, ice buckets, or other specialty items. If this is the kind of party you have on a regular basis, you may want to consider buying some of these items instead of renting them.
4. Think About the Servers
Talk about what level of service you'd like, and how many servers it will require. Find out what standard wait staff attire is, and whether they can customize it for you or wear something you provide. It could be ties or neckerchiefs that match a theme, or T-shirts that say "Happy Birthday Bob." As long as what you're suggesting is in good taste and won't interfere with the job they have to do, they should be able to accommodate your request.
5. Discuss Cleanup
A caterer will expect a clean kitchen when he arrives, and should leave it the same way when he's finished. Will the catering staff box up any rentals that have to be returned and take them away, or will they leave them ready to be picked up the next day by the rental house? Will all the dishes that belong to you be washed? If you want leftovers packed and left in your refrigerator, make that clear.
6. Establish Expectations
In general, what elements of the party will the caterer be responsible for and what elements will be your responsibility? Will staff arrange tables and place settings? Will they refill wine glasses and coffee cups? Will they clean up around the place as the party progresses? If you'd like special services of any kind, be sure to discuss them; don't take anything for granted.
7. What About the Bar?
Talk about what the caterer can provide and what it might be more cost-effective for you to buy yourself. Will a bartender be part of the wait staff or will the bar be self-serve? Find out if the caterer will bring ice or if you should have it on hand.
8. Talk About Timing
What time will the caterer arrive and what time will the servers arrive? What time must the food be ready and what's the plan for serving it? How long will it take for the caterer to clean up, pack up, and leave? What happens if your guests are having such a good time that the party runs over your expected end time?
9. Parking Problems
Figure out the parking situation. The caterer will need to park as close to your home as possible, but you may want to ask servers to park down the street and leave the prime spots for your guests.
10. Costs and Payment
Of course you'll find out about costs, tips, payment due dates, and when the caterer needs your final head count, but you also want to know what forms of payment are acceptable. Now all you've got to do is invite your guests, straighten up a bit, and prepare to have a great time at your own party. For catering and
banquet halls in Glendale CA
be sure to check out our full line of offers and services.