Once upon a time, you could attend a wedding and safely assume that your meal choices wouldn't stray beyond meat, chicken or fish, and potatoes with a serving of vegetables. But thankfully, wedding cuisine has come a long way since its culinary counterparts of decades prior and shifted far away from standardized entrees with tedious nibbles.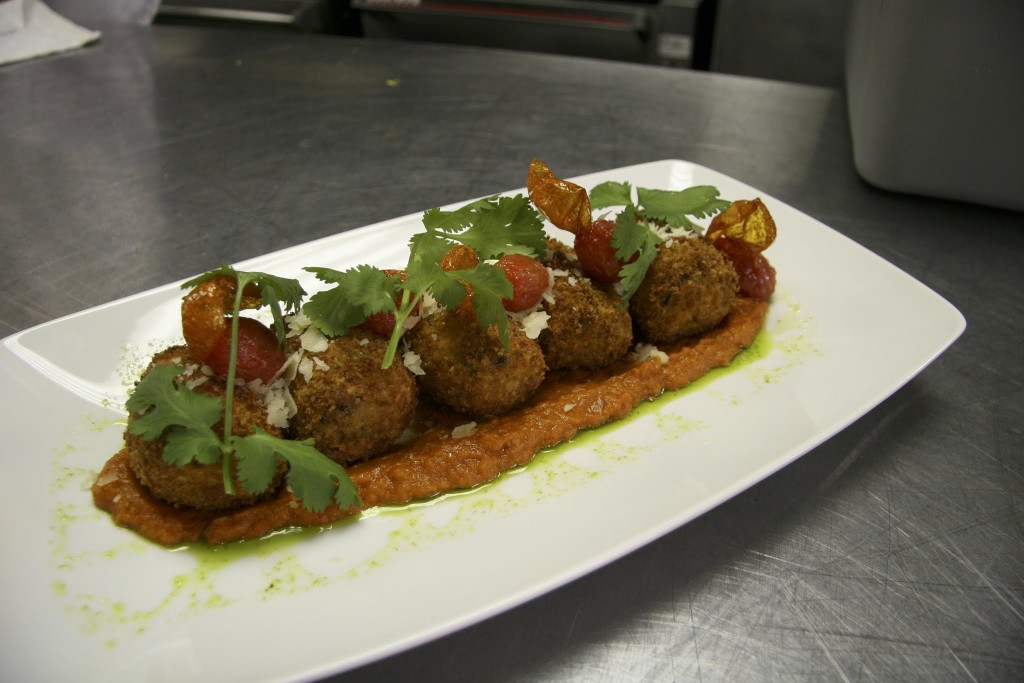 These days, in the midst of our "customize everything" mindset, couples are designing their own menus to reflect their own tastes and preferences. Brides are seeking cuisine options indicative of regional, social, and cultural trends. Since the reception meal is essentially an edible representation of you (both as a couple and individually), don't be afraid to shake it up with style and food-connoisseur fun.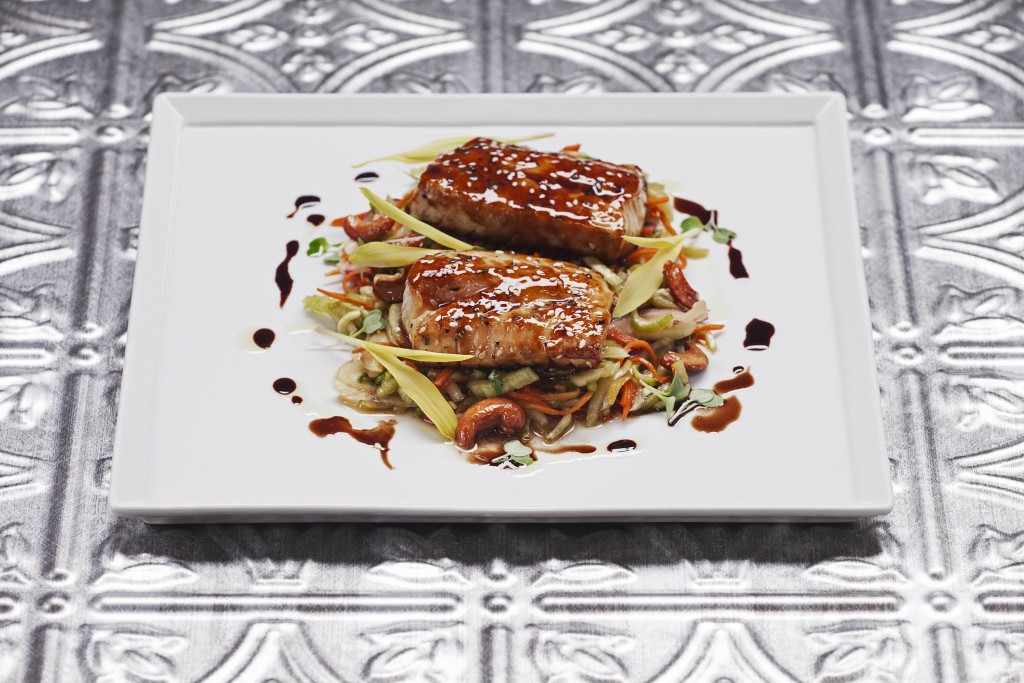 It's all in the family.

These days, gone is the notion that you have to have a formal plated sit-down service for your reception. We're seeing an increasing amount of brides requesting family-style dining, which encourages guests to mingle and interact as they pass around platters of food. Although plated service will always be a classic option, family-style creates a warm sense of community for your table-mates.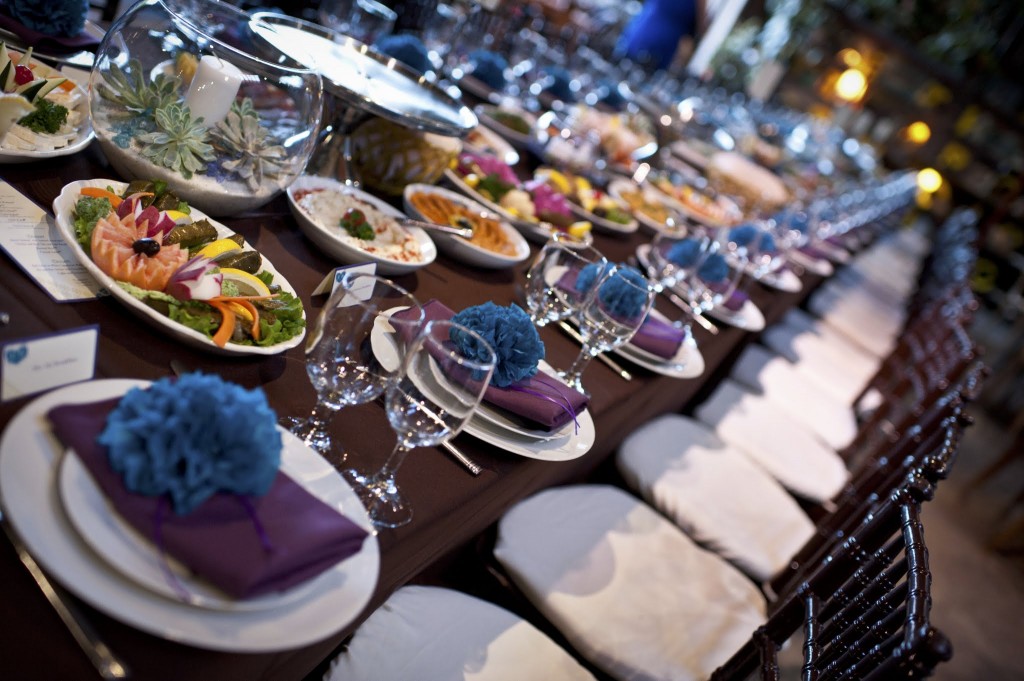 Embrace the local flavor.
As we've mentioned before, a rising trend among the food industry is to utilize locally sourced ingredients. In addition to contributing to the sustainability movement, buying local gives you an added bonus of proteins, fruits, veggies, spices, herbs, marinades, and sauces native to the area.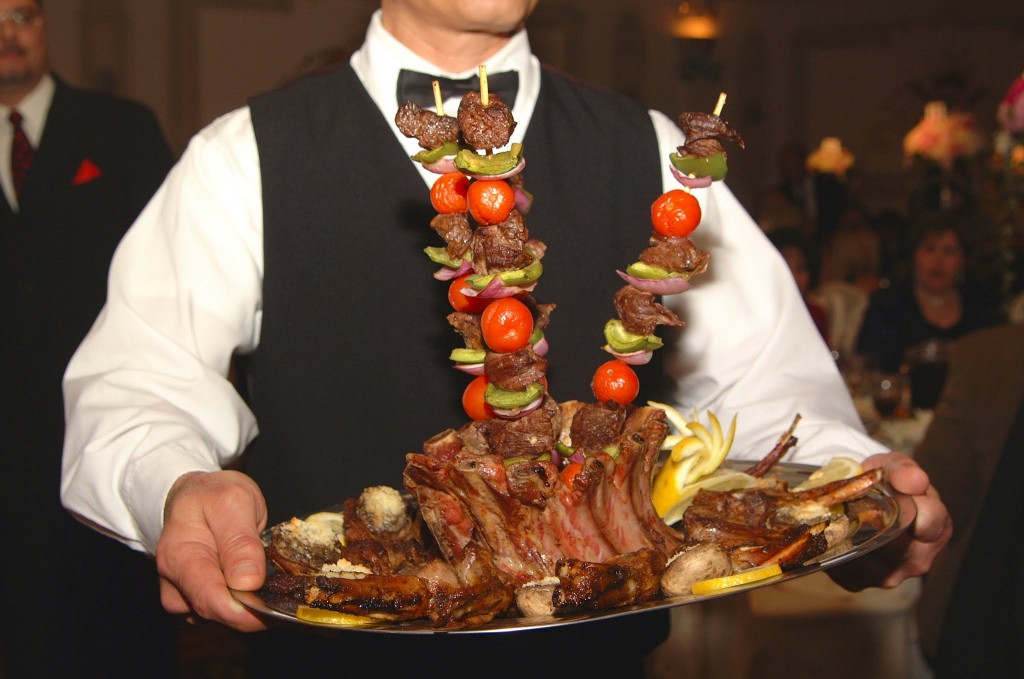 What do you fancy?
During the cocktail hour of yesteryear, you'd grab a cocktail, listen to some tunes, and snack on a yawn-inducing cheese or shrimp plate, likely to lullaby your taste buds to sleep. But with a surge in bridal creativity, we've been excited to see a rise in unique foodie ideas.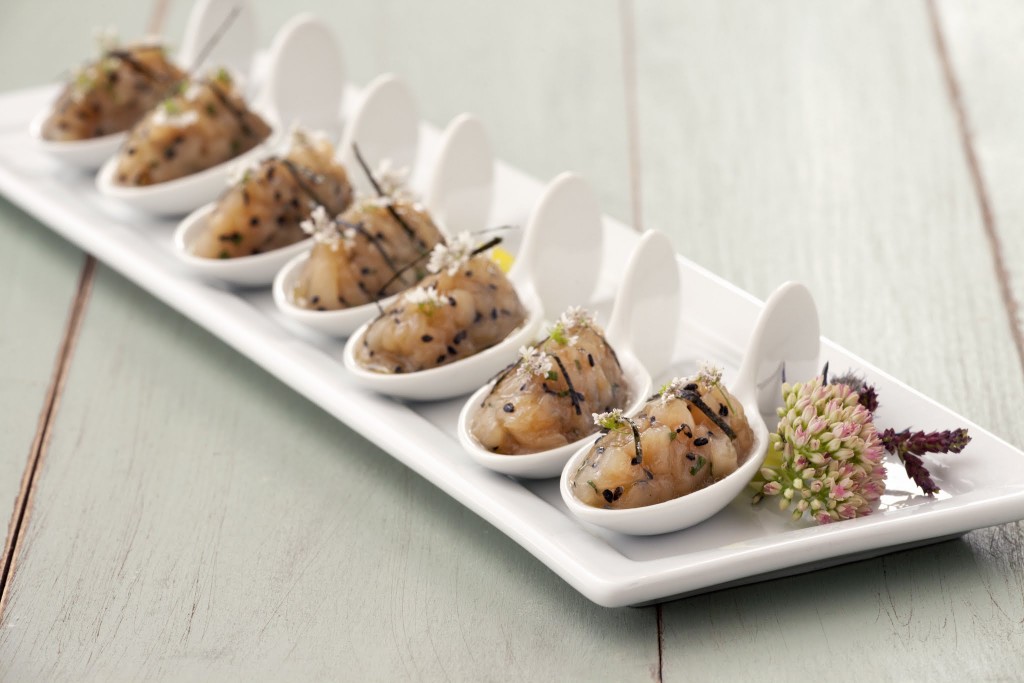 One such trend that pleases our palates is taking comfort foods and injecting upscale ingredients. Peanut butter sushi? Sure. Mini grilled cheese with tomato soup? Absolutely. High-end versions of classic comforts will automatically add a culinary element of fun and surprise. And this mentality isn't just restricted to appetizers – how about a Smores cupcake or dark chocolate handmade peanut butter truffle?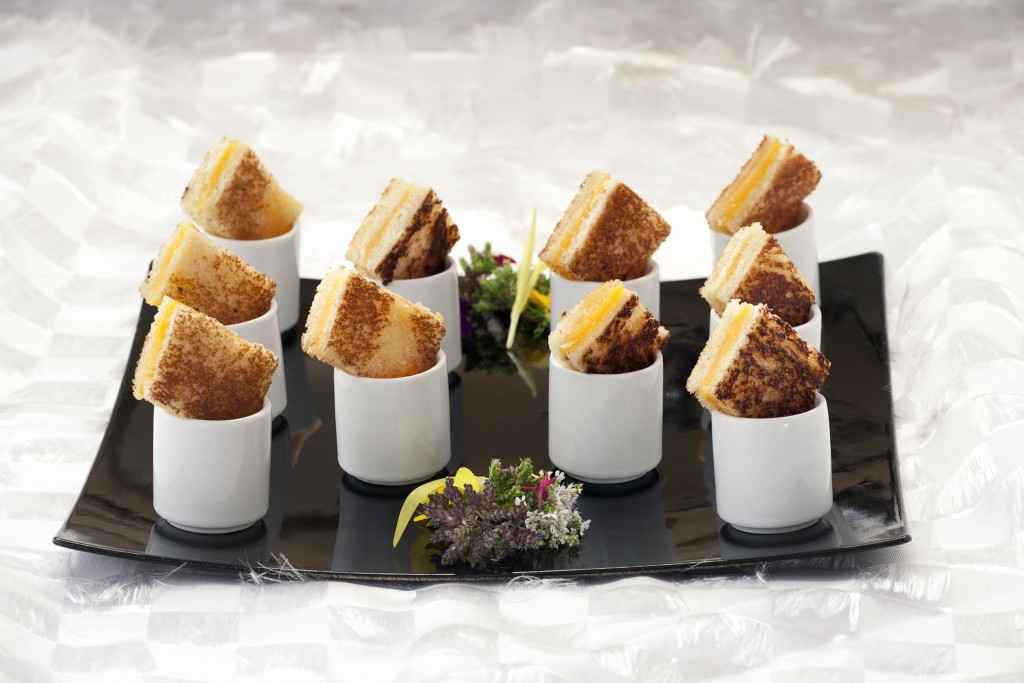 Serve up some culture.
There's nothing better than bold, exciting flavors to complement an upbeat, exciting reception – the story of a couple's rich heritage will unfold one bite at a time. And your first meal as newlyweds is a great opportunity to introduce guests to dishes they might have never tried before. If you want to kick up your tradition a couple notches, try taking classic entrees and introducing a modern flavorful twist.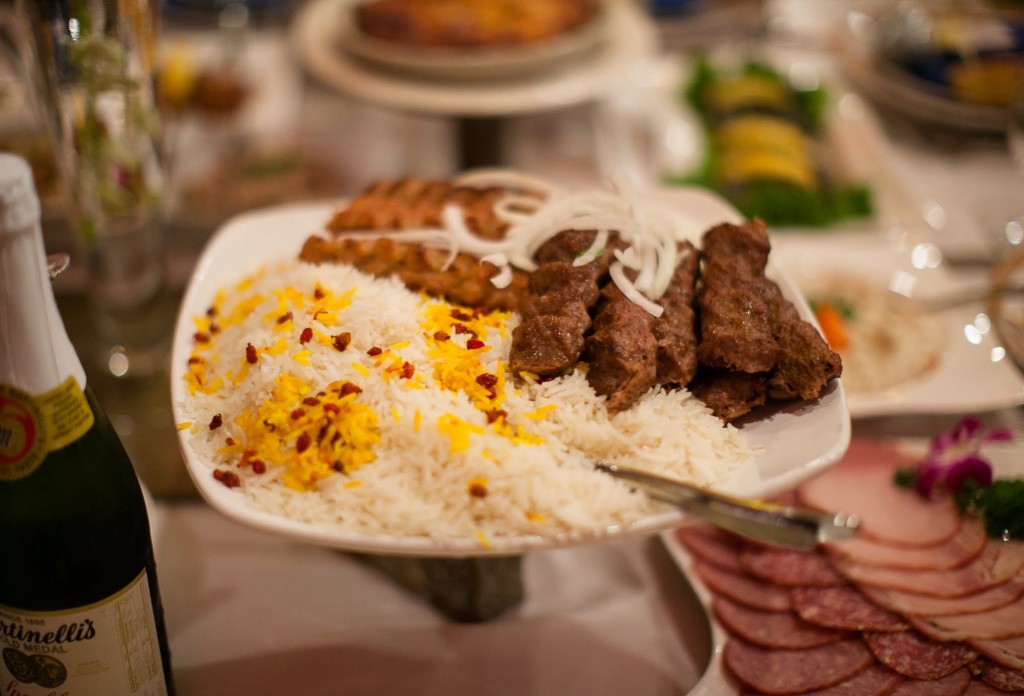 What about a couple with different ethnicities? Even better. The more diverse the backgrounds, the greater range of culinary possibilities. A wedding is all about unions – merging families, experiences and lifelong bonds, so fusion-style fare is a perfectly suited solution to incorporating international influences.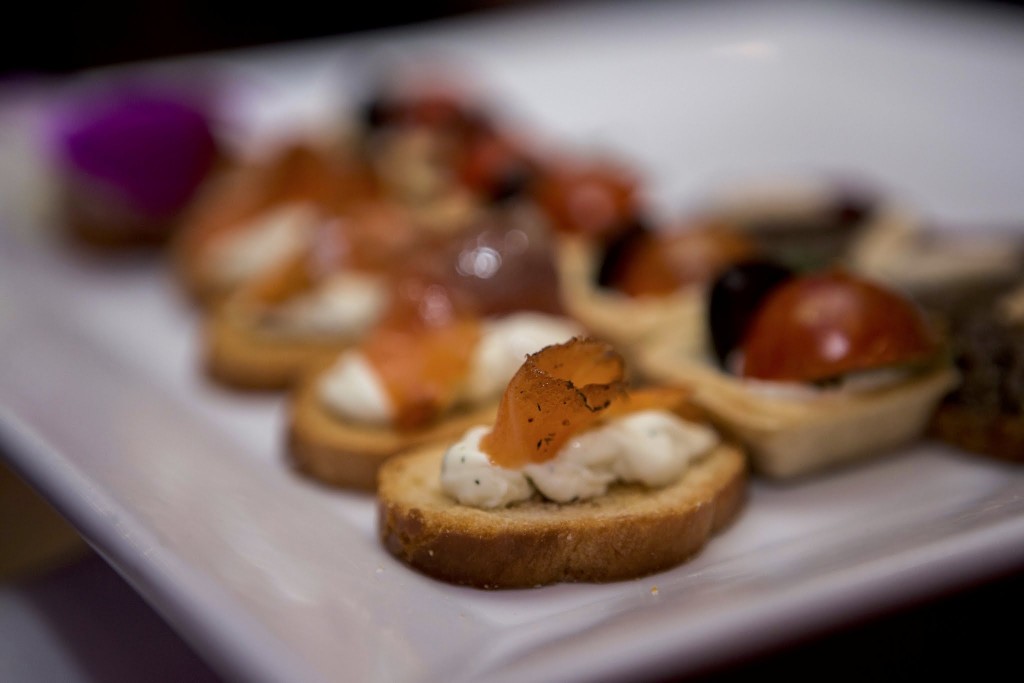 Above all, keep in mind that it's YOUR day, and even though you want to cater to your guests, you're certainly not relegated to safe crowd-pleaser food choices. Customize your dishes. Bring in different flavors, seasonal ingredients, and your personality, and you'll definitely leave everyone wanting a second serving.